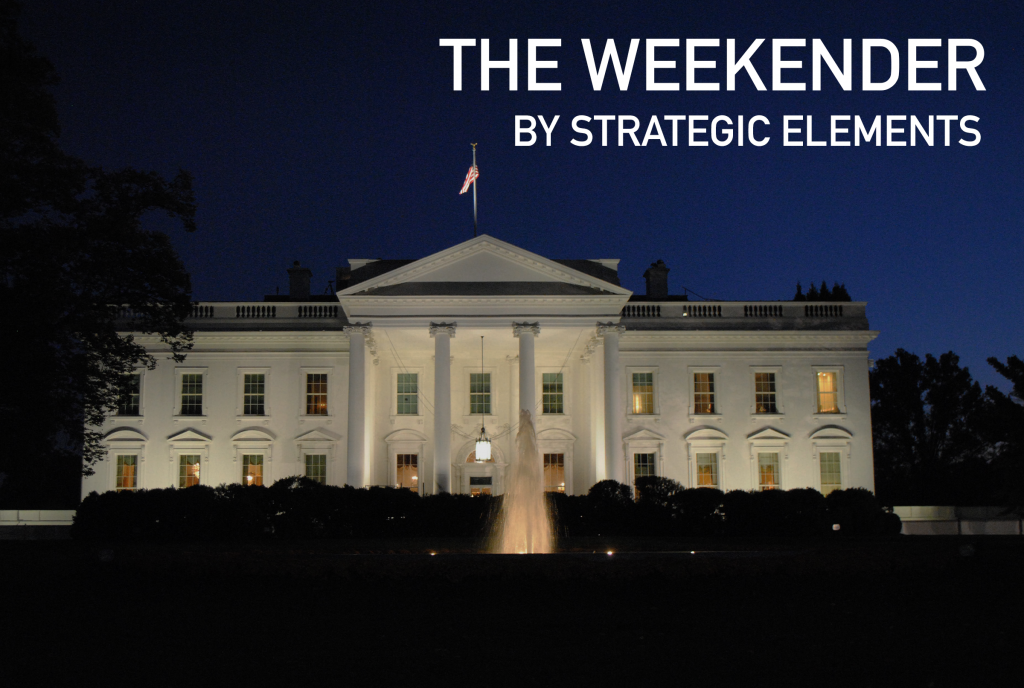 THE WEEKENDER
Subscribe today
Big reads and big ideas shaping public policy, consumer trends, and cultural innovation.
November 6, 2020
Curation and commentary from the Team @ Strategic Elements
THE BIG FIVE
What we know and don't yet know about Election Day. Breathe in. Exhale. Here we are, almost 72 hours since the first polls closed. At the time of this writing, we still don't officially know who the next president of the United States will be. That could change by the time you're reading this. Either way, 2020 has continued its streak of throwing the most unprecedented situations our way. But, are we already ready to learn something from the past couple of days? You bet. We don't want to prematurely go in one direction – but calmly, the following can be said: There was record turnout. The polling industry needs a true refocus, more so than in 2016. And, there are reasons to think that Biden was able to turn out the right coalition he needed while Trump's coalition proved to be durable. Recounts will take place, Election Boards will do their job certifying results, and the courts will sort out the legal issues that have arisen. The definitive answer on control of the U.S. Senate will not be known until January. The U.S. House remains in Democrats' control, but with a bit smaller majority. In moving ahead, we hope to see a resolute decision and a country that moves forward. More to come in SE Insights on this next week. POLITICO
As of Friday morning, as vote-counting enters its third full day, Biden leads Trump in the race to secure 270 electoral votes, by a margin of 264-214. That means the former vice president could clinch an Electoral College win by capturing just one of the still-uncalled battlegrounds: Georgia, Nevada, North Carolina or Pennsylvania.
Trump, however, seems limited to just one route to reelection: He must now run the table in those four remaining states. That task will be much more difficult to accomplish after Biden moved ahead of Trump in both Georgia and Pennsylvania on Friday morning, a potentially decisive moment in the race for the White House.
Democrats came in needing to net three Senate seats if Biden won the presidential election — giving a then-Vice President Kamala Harris the potential tie-breaking vote — but saw those hopes dim as their candidates came up short across the map — including in Maine, where incumbent Republican Sen. Susan Collins pulled off a victory over Democrat Sara Gideon despite being substantially outspent.
Democrats also failed to hit pay dirt in Iowa, Montana, South Carolina and possibly North Carolina, leaving them to hang their hats on the Georgia runoffs — a dicey proposition in a state where Republicans still have many advantages.
How are the markets reacting to the election? Just as they would. But other issues loom large beyond it. With the fate of the election results, the markets are reacting by – doing mostly what is expected: within the route one would most count on. When the election results first showed Trump would end up doing better than expected, it reacted. When it was clear that Biden was coming up from behind, the pattern changed again. As we covered last week, the volatility of markets is captivating in the short term, but rarely impacts the long-term direction of where the markets are already headed. But this isn't to say this is just a breeze of decision making. Regardless of who sits in the White House on January 20, 2021, they will need to address one of the worst recessions in our history due to the pandemic, which happens to be surging at the very same time. It can be hard to ignore the election spectacle of today, but it's likely the former issue that will determine the fate of our future markets. One trend that could be known: a split White House and Senate might be a cause that creates more certainty. Washington Post
Stocks soared this week as the prospect of a GOP-controlled Senate reduced the likelihood that a Biden presidency would usher in tax increases and sweeping regulatory changes. Senate Majority Leader Mitch McConnell (R-Ky.) would be able to block market-rattling Cabinet appointments, such as Sen. Elizabeth Warren (D-Mass.) as treasury secretary.
The pandemic's surge could stall the economic recovery, which is showing signs of tapering. The unemployment rate fell to 6.9 from 7.9 percent in October as the economy added 638,000 jobs, the Bureau of Labor Statistics reported Friday. The gain is the smallest since May, when the economy began adding back some of the 22 million jobs lost early on in the pandemic.
Uber and Lyft eying other states after their significant victory. Beyond the candidates, one of the highest profile issues on any ballot across the country was California's Proposition 22, the most expensive ballot initiative in the state's history and the inflection point for today's "gig economy" – i.e. the number of growing companies that utilize their employees as independent contractors rather than traditional employees. While the approach has run into several hurdles with labor laws and some lawmakers, it's set to gain more ground across the country. Uber and Lyft (after spending $200+ million) were able to strike a balance between pitching higher compensation (new base hourly pay is $16.80) with independence. These companies are getting all the attention and are now looking to new states – but you can also expect this result to cause a rise of new companies that will drive the gig economy. CNBC
"Candidly, some drivers will be disappointed with this. But on balance, it's a reasonable modern compromise. And it will probably also serve as a new blueprint for other states," Berenzweig said.
Berenzweig believes that one reason Prop 22 garnered widespread support was because "people like to be independent. They don't like the government shoving an answer down their throat." More important, he said, the companies were savvy in defining a middle ground.
The new base hourly compensation under Prop 22 is around $16.80, which is higher than the minimum pay under fair labor standards, provisions and regulations. That pay rate helped with the companies' pitch.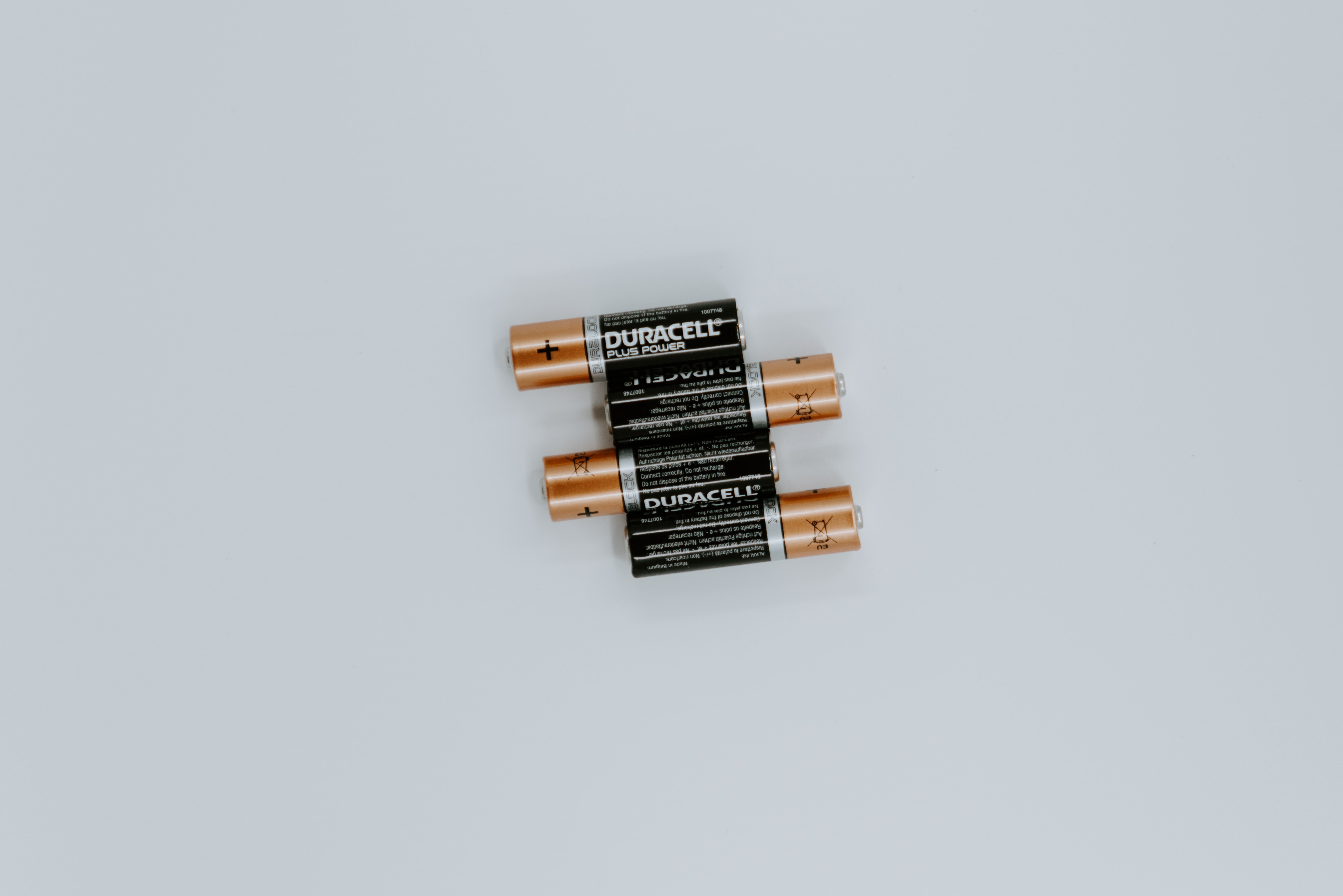 Battery storage could change everything. But what if batteries actually did more? For both individuals and businesses, batteries are literally and figuratively powering what the future holds. Now they will even be fueling the most powerful cars and trucks we have. But we're not here to tell you about how batteries work currently. There are growing efforts underway to make battery storage a true reality and even change how we view batteries in the first place. Battery storage would be a gamechanger for energy developers and providers, as well as home users – allowing energy usage to be captured and used at a later time. Now, researchers are also finding out how to make a battery that can provide multiple services at one time. It's hard to fathom at first, and that has to be balanced with saving power – but it's all about the economics. Ars Technica
Batteries are typically installed for one specific purpose. It could be to enable greater self-consumption of electricity generated by your own solar panels, for example, reducing purchases from the grid overnight. It could be to enable you to avoid purchasing power during peak times, when time-of-use pricing goes up. Or you could use the battery to smooth over outages on an unreliable grid. These strategies leave the battery "idle" for portions of the day—for comparison, imagine purchasing a taxi but only running it in the mornings. Having another driver operate it in the afternoon would put extra miles on the vehicle, but it would also pay back your investment faster.
Sticking with the economics, the researchers point out that utilities and regulators could make it easier to operate batteries this way, which would in turn encourage more investments.
"Policy makers interested in accelerating energy storage deployment to facilitate a sustainable energy system transformation should note that multi-use operation has the potential to substitute the need for costly deployment subsidies," they write. It's not often you can subsidize something for free.
Are we actually more productive working from home? New research suggests yes. Sitting at the core of a topic we've covered extensively – working from home – remains this key question for business: are we actually more productive? In answering this question, we have to also consider perception. Many Americans are actually too hard on themselves when they attempt to answer this. "Living at work" means you can quite easily fall into the trap of thinking you might be doing less, according to new research. On the flip side, some researchers still believe that reduced collaboration and motivation is causing a long-term loss in the production department. But even with house chores included in the mix, employees are still working more without commutes: employees have spent on average over 22 million extra hours on their primary job each workday. The next time you think about your own productivity level for yourself or your business, step back to see the bigger picture. Working from home could actually be causing you to focus more on what you need to do today rather than where you need to go. San Diego Union-Tribune
Americans might be working more at home because they don't have to commute, said a recent study published by the Becker Friedman Institute for Economics at the University of Chicago.
The institute's report — based on surveys and other data — said extra time not driving was mainly given to extra work. It said even if people are working less at home, they are still more productive not spending time in their cars.
Nicholas Bloom, an economist at Stanford University who worked on the study, said his conclusion was Americans were too hard on themselves with their work-from-home productivity.
Avoiding the stress caused by commuting is probably boosting the productivity of most employees now working from home. Beyond that, productivity depends on the new working environment, job role and personalities. People who have a private and quiet home environment are more productive than those dealing with constant interruptions. Those tasked with their own projects can perform better than those with assignments requiring close collaboration. Introverts also thrive in the more isolated environment versus extroverts.
Depending upon experience level, working at home tends to be more productive. A recent Harvard Business Review study found working at home helped office workers "focus on the work that really matters." Workers took on more responsibility for their own schedules, viewing actual work completed as more worthwhile to their employer as well as to themselves. They spent 12 percent less time drawn into large meetings and 9 percent more time interacting with customers and external partners.
DATA POINTS
Since 1900: if the current projection of voter turnout holds, 2020's election turnout will be the highest in 120 years. Bravo, Americans.
Six: a record-breaking six Native Americans were elected to Congress from Tuesday's election. The group is split evenly by party – three Democrats and three Republicans.
While you were watching the returns: the U.S. added 638,000 jobs in October and the unemployment rate dropped to 6.9%. The result is better than expected, although a smaller pace than what's needed to recover the lost jobs from the pandemic.
93%: of the 376 counties with the highest number of new coronavirus cases per capita, that's the percentage of those that voted for President Trump, according to an analysis by the Associated Press.
306: (if) Biden holds his lead in the states he's currently up in, the margin in the electoral college (306 to 232) would be the same from the 2016 election.
$88 million and $60 million: The amount of money spent by Democrats and Republicans to win state legislative chambers across the U.S. Despite heavy speculation, not one single state chamber has flipped at this point.
73.5 million and 69.6 million, and counting: Regardless of the final result, both Donald Trump and Joe Biden have passed the previous record of the most votes for a presidential nominee – which was 69.5 million for Barack Obama in 2008.
TWEET
*Preliminary* look at polls and votes.
Mean margin error was -5.8 (too much for Biden)
Mean absolute margin error 6.4
Error was fairly constant in mid-vote range (blue line)
In states that have been called 90.4% got winner right, 7.6% got winner wrong, 2% had tie in poll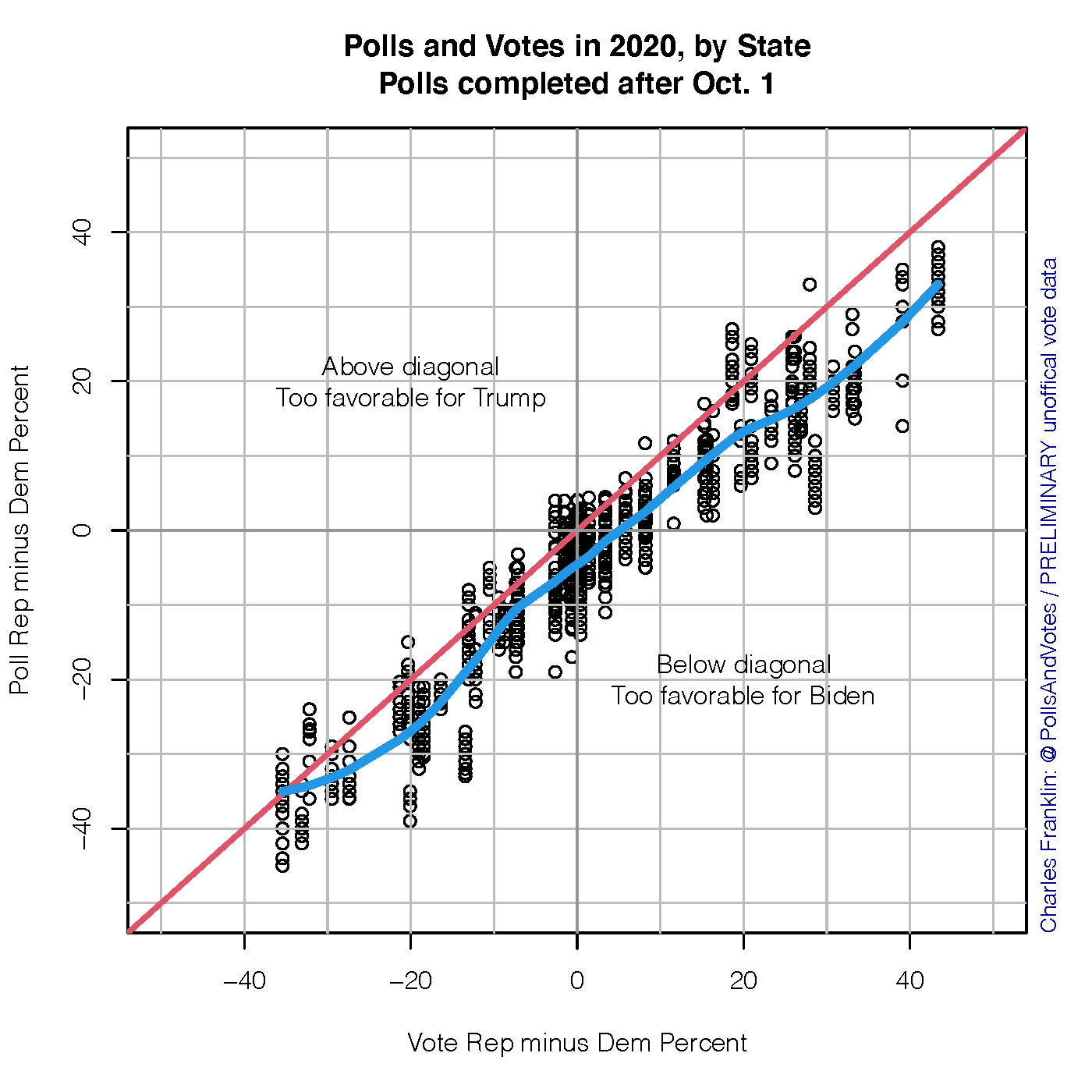 Photo Credit: Charles Franklin
@PollsAndVotes
Charles Franklin is a pollster and Director of the Marquette Law School Poll.
—
Have a great weekend. See you next week.
Strategic Elements