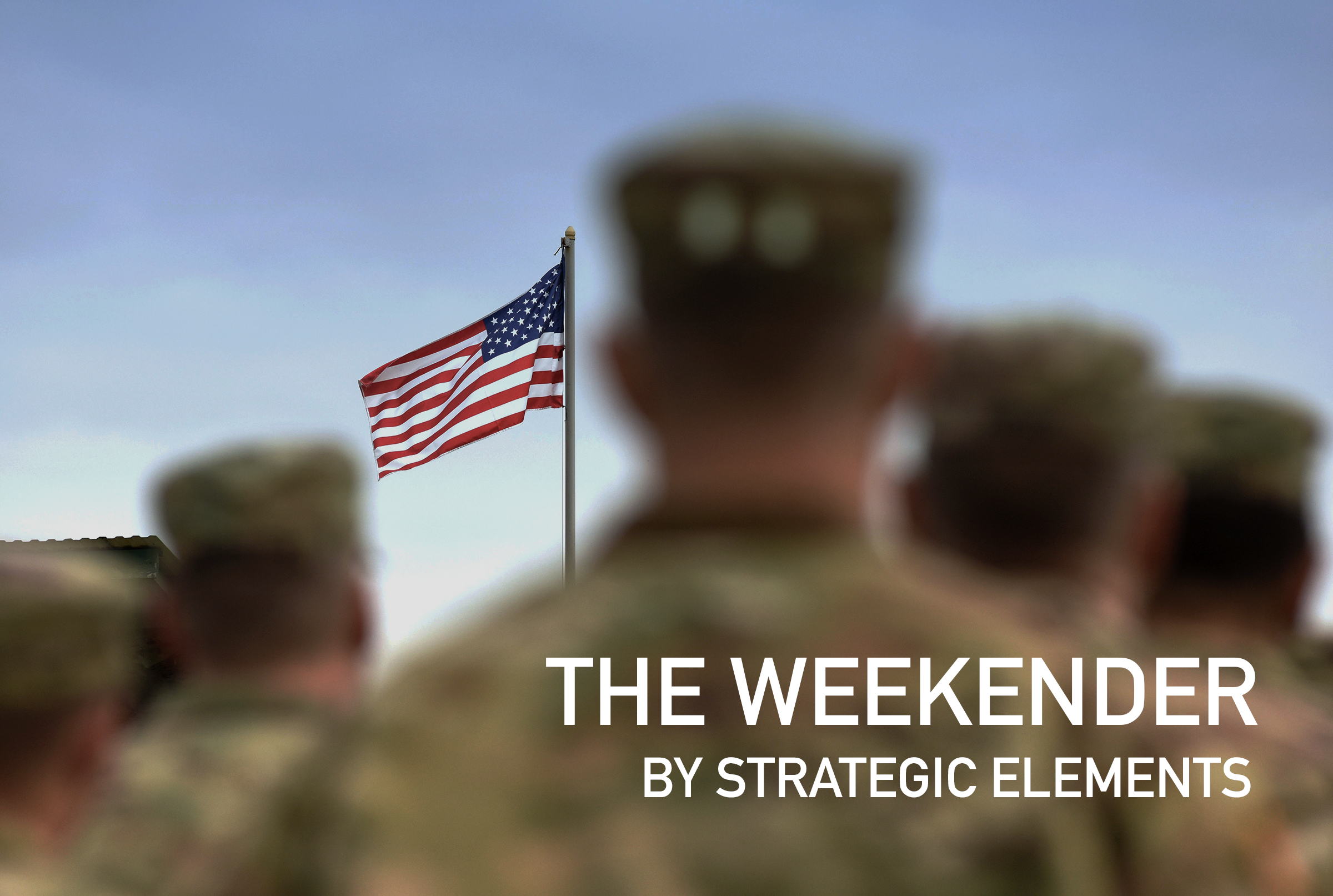 THE WEEKENDER
Subscribe today
Big reads and big ideas shaping public policy, consumer trends, and cultural innovation.
November 13, 2020
Curation and commentary from the Team @ Strategic Elements
A QUICK MESSAGE…THANK A VETERAN
Before we dive into the news of the week, we want to take a minute: November 11th once again marked Veterans Day, a moment to honor the sacrifice and dedication of our men and women in uniform. Not only is this a great time to thank a servicemember, it's also a great reminder of why we need to support Veterans in the workforce after they return to civilian life. Retired Gen. David Petraeus was spot on this week when talking about the importance of hiring Veterans and cited the KKR Vets @ Work program, which recognizes the diverse experiences and skills that Veterans bring to the table.
The Department of Labor has great resources on the topic, including an employer guide to hiring Veterans and there are a lot of groups doing great work in this area. In this moment, in this economy, support for Veterans has never been more critical.
THE BIG FIVE
A few (likely) causes for what happened with 2020's polling. As every politico knows, the only poll that matters is the one that happens on Election Day. The cliché still rings true, as it should always. But there's a hard reality to the impact of polling, and a real examination that will be required after 2020. During the homestretch of this election cycle, Donald Trump's campaign pulled out of Wisconsin and Michigan – even though the states still remained very competitive in the final tally. Joe Biden spent important time traveling to Iowa and Ohio, even though the states ended up being out of reach. Campaign donations and support can be altered by polling, even if by public perception. As we've said before, the evolving way that people seek and receive information has made polling far more challenging. We also need to critically examine the manner with which we ask questions and probe voters' views. There are takeaways yet to be discovered from this cycle's polling, but there are still trends we can begin to take away from the final tally. The irony, which may be coming to fruition, is that the same perception that polls can create could also impact how respondents react to the surveys themselves. New York Times
"The problem is," Patrick Murray, the director of polling at Monmouth University said, "even if the polls end up being significantly closer to the final results when it's counted, most people remember how they felt the morning after."
But the available facts already point to some likely conclusions:
People's decreasing willingness to respond to polls — thanks partly to caller ID — has reduced average polling response to only 6 percent in recent years, according to the Pew Research Center, from above 50 percent in many polls during the 1980s. At today's level, pollsters cannot easily construct a sample of respondents who resemble the population.
Some types of voters seem less willing to respond to polls than others, perhaps because they are less trusting of institutions, and these voters seem to lean Republican.
The polling industry tried to fix this problem after 2016, by ensuring that polling samples included enough white working-class voters in 2020. But that is not enough if response rates also vary within groups — for instance, if the white or Hispanic working-class voters who respond to polls have a different political profile than those who do not respond.
This year's polls may have suffered from pandemic-related problems that will not repeat in the future, including a potential turnout decline among Democratic voters who feared contracting the coronavirus at a polling place.
A much-hyped theory that Trump supporters lie to pollsters appears to be wrong or insignificant. Polls did not underestimate his support more in liberal areas, where supporting Mr. Trump can be less socially acceptable, than in conservative areas.
In what may be the most complex pattern, polls underestimated the support of multiple Senate Republican candidates even more than Mr. Trump. This means the polls missed a disproportionate number of Americans who voted for both Mr. Biden and a Republican Senate candidate — and that the problems do not simply involve Mr. Trump's base.
The "15-Minute City" could be coming to an area near you. When you think of the traditional urban landscape, a centralized system comes to mind. No matter where you live, there are defined areas that you likely have to commute to. Not so, says the "15 minute city." The impact of the pandemic has caused a re-think in some of the biggest metros in Europe, and the trend could hop on over to the U.S. Instead of working with commutes, stretched out routes to get resources, and increased pollution, urban planners are looking at a "decentralized" city. The concept is as simple as it sounds: everything one would need would be within 15 minutes reach, creating small clusters of cities instead of one sprawled out metro that drives everyone to one central location. This is a major departure of the past – and at first glance may appear to be discouraging of bringing society together – but on the flip side, its supporters say it's all about freeing up your time, however you choose to use it. Bloomberg Businessweek
Similar ideas have been around for a long time, including in Paris itself. Walkable neighborhoods and villages were the norm long before automobiles and zoning codes spread out and divided up cities in the 20th century. Yet the 15-minute city represents a major departure from the recent past, and in a growing number of other cities it's become a powerful brand for planners and politicians desperate to sell residents on a carbon-lite existence. Leaders in Barcelona, Detroit, London, Melbourne, Milan, and Portland, Ore., are all working toward similar visions.
The 15-minute city calls for a return to a more local and somewhat slower way of life, where commuting time is instead invested in richer relationships with what's nearby. "These crises show us the possibility for rediscovering proximity," Moreno says. "Because we now have the possibility to stay closer to home, people have rediscovered useful time—another pace for living."
Could Big Tech compete in big health care? Potentially, but more regulation awaits. When you think of Google and Apple's interests, you might not think of the health care sector. But then again, think about their long game: Google has been teasing its interest in health insurance coverage for years through its sister company, Verily, and Apple has been driving partnerships with insurers through its Apple Watch. Knowing that context makes the leap not seem so far. As insurers work to launch their own apps for health tracking and tools to help with the growing telehealth market, they are increasingly looking toward big tech to speculate their next move. This is for good reason, as no one can truly match the data personalization, identify, and user base of Apple and Google products. The one hurdle facing the companies in this space is the impending regulatory scrutiny. On top of what big tech has recently endured on that front, it remains to be seen if they'll take the plunge into the sector. The most likely diagnosis is a question of not if, but when. CNBC
"As far as Apple and Google being competitors, they certainly have the platforms to do that," said Wells, who was interviewed as part of CNBC's East Tech West conference, which is being held virtually and on the ground in Guangzhou, China. But Wells added: "They don't have the licenses yet to do that."
Whether Apple and Google would want to move into selling insurance is an "interesting question," according to Wells, who said it would depend on whether they wanted to operate on "more or less regulatory fronts."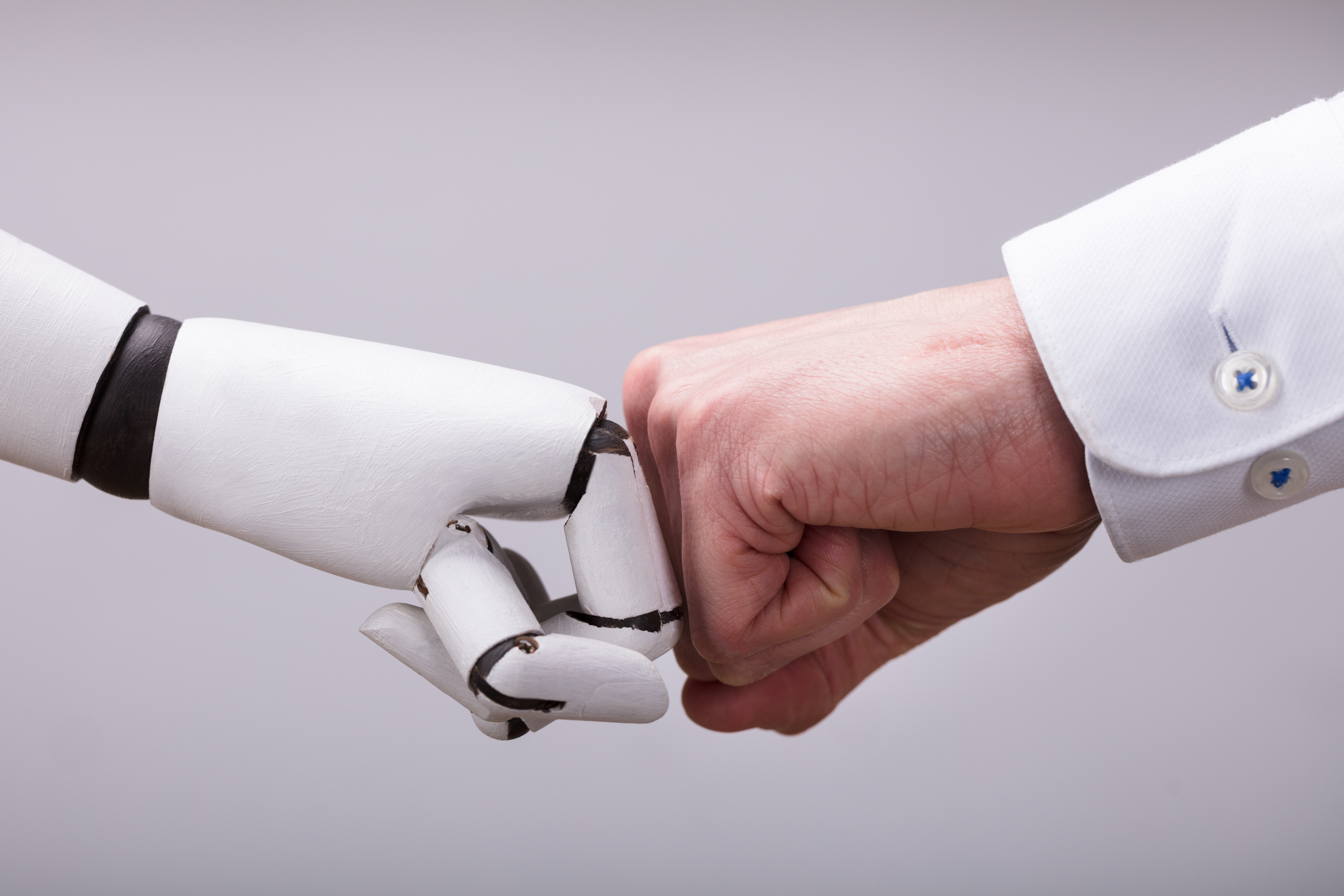 The newest tool in the fight against COVID-19? Robots. The current strain of the global pandemic has no doubt caused staffing shortages across hospitals – and combined with the safety protocols needed to work at the disease, has made the frontlines more sparse. But alongside the optimistic news of a vaccine, we have another ally in the fight: robots. The advancements in AI have allowed robots to begin entering the hospital floor as a reliable assistant. The benefits are practical, as you might expect, with robots being able to take vitals, disinfect surfaces, and even answer patient questions. There's another unmistakable benefit, and that is connecting the patient with loved ones via video. While we're not expecting robots to replace doctors' bedside manner, in the face of a contagious virus, this is a great case for using AI to bring more human connection. CNN Business
He says the human-like robot engages with patients and gains their trust. "It may sound ironic but we are using robots to bring humanity to hospitals," he tells CNN Business.
Yatharth Hospital in the city of Noida, northern India, has deployed two Mitra robots — one at its entrance to screen patients for coronavirus symptoms and the other in the intensive care unit.
"Inside our ICU [Mitra] helps patients connect with their families through video stream and gives the patient's family a look inside," hospital director Kapil Tyagi tells CNN Business.
"Two years ago, there was not much interest on the healthcare side," says Viswanathan. "When coronavirus hit, hospitals finally understood what we were talking about."
How the pandemic is actually bringing a boom for some sections of corporate America. We've now emerged from the Q3 earnings season, and the results may surprise you: while there are companies trending in the opposite direction, some companies are now reporting higher profits when compared to the same time last year. How could that result be given all of the financial hardships endured throughout the economy? A number of factors including pandemic-driven demand are the cause, but the time period has also forced companies to form new habits – which have in turn allowed some to fare even better than they would under normal economic conditions. The scenario might not last, but Wall Street wants to know if these overperforming companies have peaked or if they still have growth left in the tank. The "new normal" will be anything but normal. Axios
Not only are corporate earnings coming in above Wall Street's expectations, but a large swath of corporate America is making more money now than before the pandemic hit.
What's going on: The pandemic has forced new habits that has allowed some companies to fare even better than in normal economic conditions — against the bleak backdrop of a virus that's killed hundreds of thousands of Americans and left millions in financial ruin.
The profit improvements come as lockdowns eased. In the March to May quarter, roughly 38% of the S&P 500 saw year-on-year improvements in profits, per FactSet data.
And, it's not just Big Tech companies that have benefited from circumstances created by the pandemic. There are S&P companies across all sectors getting a boost from the "coronavirus new normal."
 The bottom line: The pandemic that forced unprecedented lockdowns and millions of people out of work has created boom times for just over half of S&P 500 companies so far.
Yes, but: It's still not enough to pull up overall year-over-year earnings, thanks to "the large magnitude of the earnings declines reported by some companies," like airlines, says John Butters, a senior earnings analyst at FactSet.

DATA POINTS
Rest in peace, Alex Trebek: the reassuring 'Jeopardy!' host that appeared on our TV screens for five decades, passed away at 80. Over 37 seasons, Trebek hosted more than 8,200 episodes of the show.
19%: That's how far New York City's rental prices recently dropped, with many landlords offering two months of free rent in Manhattan.
$2.83 billion: Disney's reported net loss over their last fiscal year, the first in more than 40 years. Still, the company was aided by Disney+, which now has 73 million paid subscribers.
52%: According to data released by Axios and conducted by FactSet, the percentage of corporations that saw bigger profits in Q3 when compared to this time last year.
Fun stat for the first fall Masters: In 1986, Jack Nicklaus won his 6th Masters 23 years after his first while being ranked 33rd in the world. If Tiger Woods is able to repeat as the winner this weekend, he would repeat the exact same feat.
-70°C: This week saw promising news on the vaccine front, with Pfizer announcing its preliminary data showed over 90 percent effectiveness with its vaccine. But there's another important number: the vaccine needs to be stored at -70°C or below, presenting logistical challenges across the U.S.
Hope for airlines: While one in four airplanes have been grounded during the pandemic, providing a single dose of a vaccine to the world's 7.8 billion people would fill 8,000 747 freighter planes.
TWEET
Party control of Senate seats by state for 2021 (pending GA). Just 6 states w/ split delegations, and just 6 sens from states their party didn't win for president (Trump Ds: Brown, Tester, Manchin; Biden Rs: Collins, Toomey, Johnson). Could grow to 8 w/ GA https://centerforpolitics.org/crystalball/articles/notes-on-the-state-of-the-2020-election/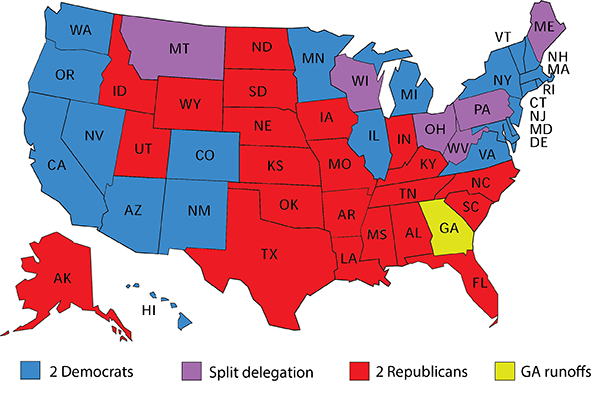 Photo Credit: Sabato's Crystal Ball at UVA Center for Politics
@kkondik
Kyle Kondik is Managing Editor for Sabato's Crystal Ball at UVA Center for Politics
—
Have a great weekend. See you next week.
Strategic Elements