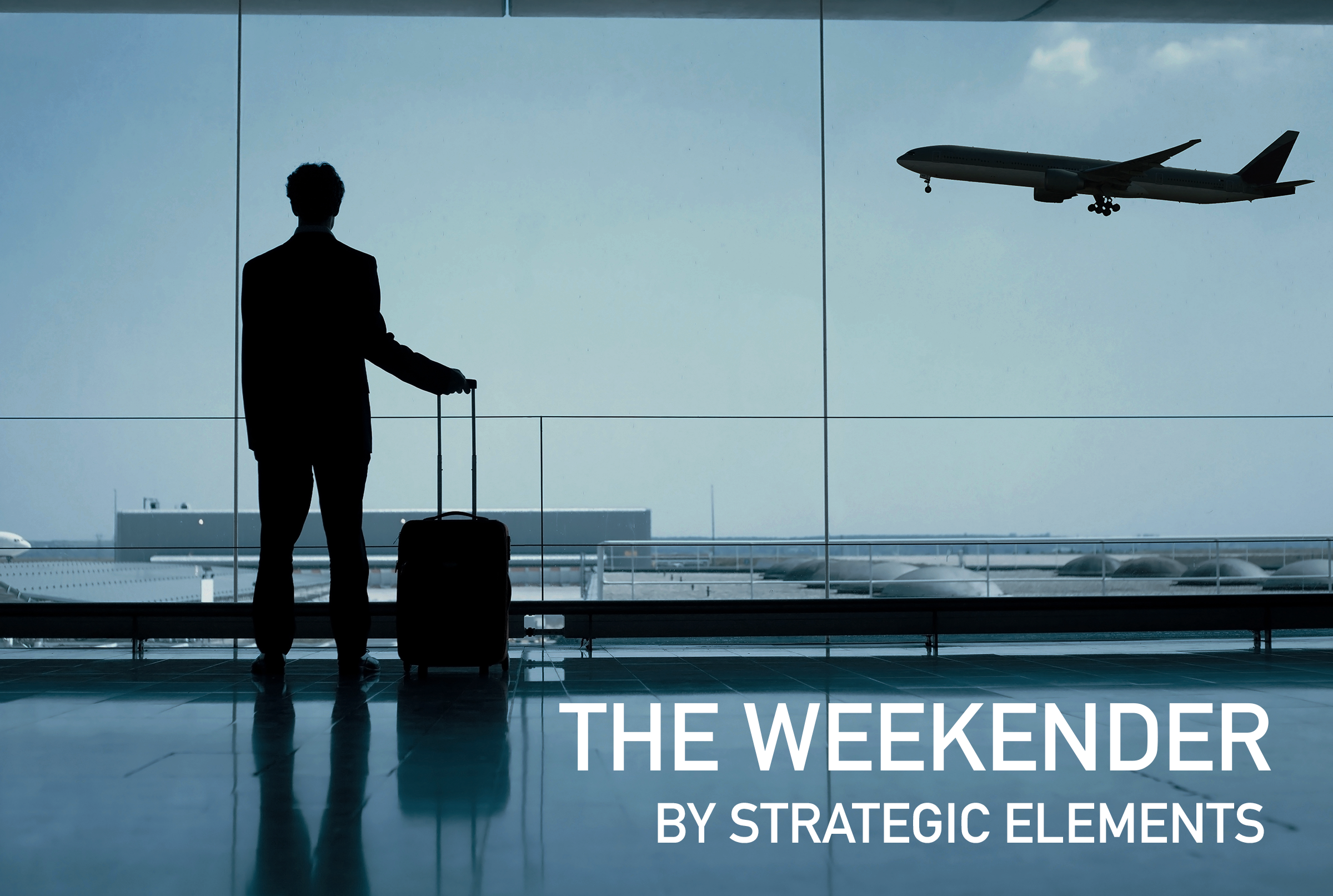 THE WEEKENDER
Subscribe today
Big reads and big ideas shaping public policy, consumer trends, and cultural innovation.
November 20, 2020
Curation and commentary from the Team @ Strategic Elements
THE BIG FIVE
The post-COVID World: Could 50% of business travel disappear forever? No one is questioning that the coronavirus has completely altered the way people travel and conduct business. But once the pandemic is over, will it truly return? At the heart of this question is whether the pandemic has fundamentally changed the world's travel. There is debate about what the future will bring.
Interestingly, while Microsoft co-founder Bill Gates believes that a majority of business travel will disappear, Microsoft itself has made new investments that bank on travel returning to pre-pandemic levels. Which is right?
Business travelers are the key revenue source for airlines, who have faced crushing circumstances this year. The industry is more than eager to get them back in the skies. But if enough businesses undergo a rethink in their strategies that divert travel to only the most essential cases – and commit to long-term investments in alternatives – that could leave us with a much different destination for business in the future. CNBC
"My prediction would be that over 50% of business travel and over 30% of days in the office will go away," Gates told Andrew Ross Sorkin during the New York Times' Dealbook conference.
Moving forward, Gates predicted that there will be a "very high threshold" for conducting business trips now that working from home is more feasible. However, some companies may be more extreme with their efforts to reduce in-person meetings than others, he said.
However, Microsoft executives have predicted that business trips will make a rebound, even as the company moves to make air travel more sustainable.
"We believe that as we return to the skies, the travel routes we've had … will resume at the level they had been before," said Judson Althoff, executive vice president of Microsoft's worldwide commercial business, said in October.
Is this the end of college (as we know it)? Throughout the economy, the pandemic is taking underlying industry transitions that are already occurring and accelerating them. What does that mean for higher education? As the doorway into the future economy, changes at this level could inherently be even more impactful.
The four-year degree has been a staple for the better part of a generation in the U.S. During the 80s, 90s, and 2000s, enrollment at four-year colleges and universities skyrocketed. Since that time, there's been a slow decline. Now, with today's acceleration away from campus life and the looming certainty of large debts for many college grads – several colleges may not survive. This would have drastic implications, but the shift doesn't necessarily mean that education will decline. Short-term credential classes, coding boot camps for tech, and broader institutions could emerge to help students still make the grade. Wall Street Journal
The flagging value proposition is now catching up to colleges.
Between 1979 and 2010, enrollment at two- and four-year colleges and universities more than doubled to 18 million. Since then it has fallen by about 2 million as the number of high-school graduates shrinks and the return on investment for graduates flattens.
To adapt, more schools are offering larger tuition discounts, forcing many of them to cut costs, edging them closer to a death spiral. The pandemic and the resulting economic anxiety have accelerated these trends. Many colleges are unable to adapt their programs and to keep up with changing demands in the labor market. Hundreds of schools will close over the next few years, analysts predict.
Americans aren't turning their backs on education; they are reconsidering how to obtain it. Enrollment in short-term credential classes during the pandemic increased by 70% to nearly 8 million over the same period last year, according to Jonathan Finkelstein, chief executive of Credly, a digital credentialing network. That increase came as freshman college enrollment dropped by 16%.
The shift will eventually generate Americans with more education from a broader array of institutions. That will create pressure for public funding to follow the education people want, says Mr. Cass, author of "The Once and Future Worker." Federal and state governments subsidize colleges and universities with hundreds of billions of dollars. That money benefits just a sliver of students. What about everybody else?
Could too much optimism be harmful in the workplace? It's complicated. Make no mistake: being optimistic about the outcome of your team and your company is a strength in the business world. Instilling confidence, inspiring a work ethic, and celebrating wins are all desirable skillsets. This is not to hate on winning (trust us). But rather, researchers are looking at identifying when optimism crosses over the line and into denial – finding that difference is important. Having optimism means there is an anticipation of positive outcomes, but have you ever looked back at the data to see if that actually helped make you successful? The process of being optimistic feels good, but it should be matching your expected results. If it's not, you could be undermining the needs and preparation of your team. It can be a boost just as much as it is blinding. Keep it sunny, but not so sunny that you can't see. Fast Company
Optimism is a valued trait in the American workplace. Optimism accounts for 30% of an employee's inspiration at work, according to a survey by Leadership IQ. Optimists may deal with workplace stress better. And they may even be healthier.
Optimism means that you expect or anticipate positive outcomes, or perhaps you expect the best from others. But when you are repeatedly "blindsided" by outcomes, you may be unrealistically optimistic, says organizational psychology consultant David Shar. When your expectations are repeatedly not matching the data and you're not prepared for a negative outcome, you might have crossed the line, he says.
"You keep saying, 'This thing is going to work out, or coronavirus is going to be over next week,' and that doesn't happen," he says. If you are denying real problems in favor of happy outcomes, you need to take a closer look at how you're processing data, he says. A 2017 study in the journal Consciousness and Cognition says that, while it's difficult to say for certain if someone has unrealistic optimism, one indicator is if they update their beliefs based on new information. If they're only looking at the positive information and updating beliefs with an optimistic bias, there may be a problem.
So, how can you prevent slipping into toxic positivity while still maintaining your optimistic outlook? It starts with looking at the data, Shar says. We all have confirmation bias, he says. But if we work at looking at circumstances and information objectively and allow for the possibility that things might not turn out the way we expect, we can prepare for those outcomes.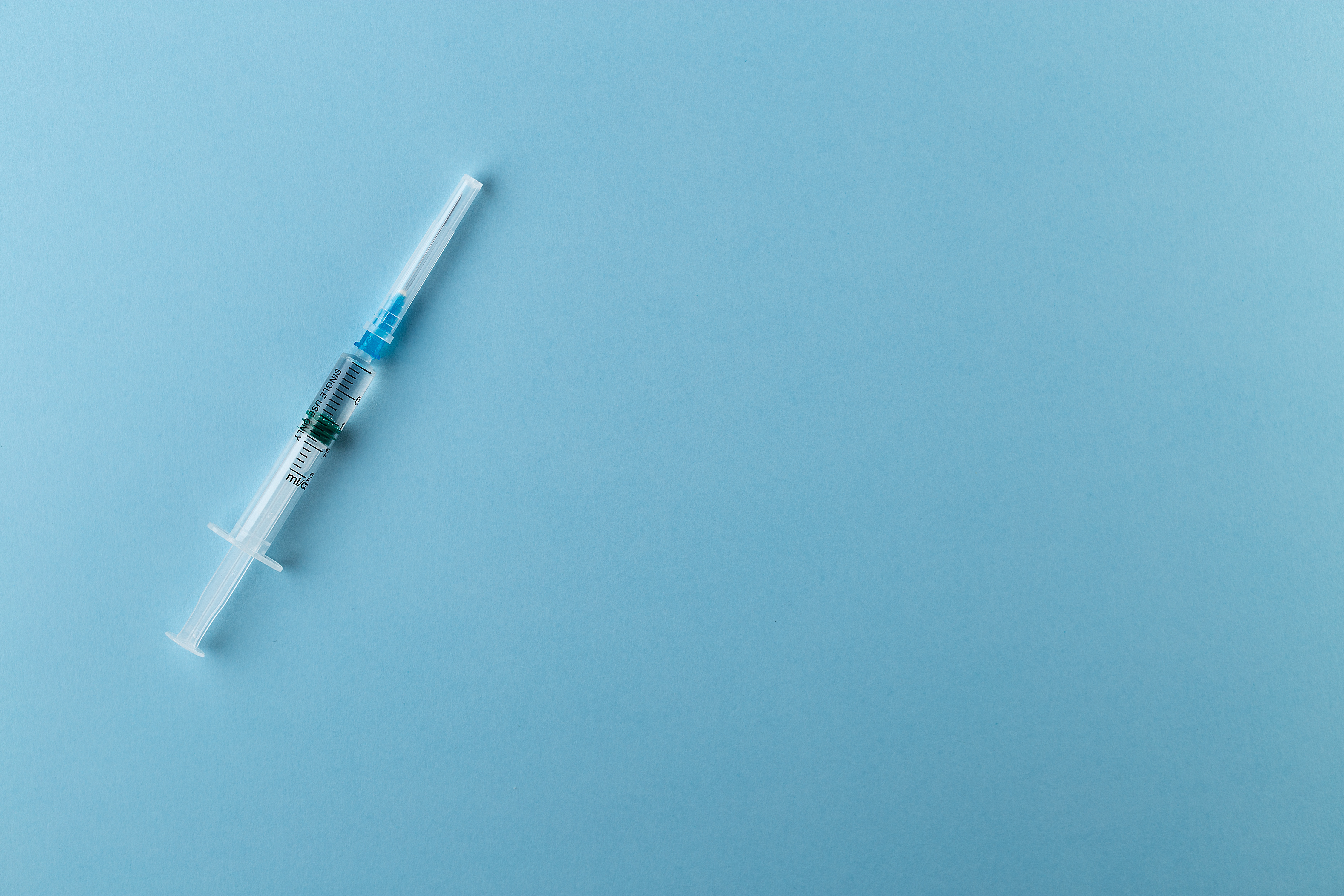 Why more than one vaccine is needed to beat the pandemic. Among all the canceled thanksgiving traveling plans and new restrictions, there is hope: we now have not one, but two promising vaccine candidates. Both Moderna and Pfizer are out of the gate with incredible momentum: both vaccines appear to be 90 percent or more effective and could also be available before the end of the year. If we have one – or even two – options that may be incredibly effective, why the need to rely on more than that? For a number of reasons: Pfizer's vaccine presents logistical challenges. Supply chain issues are already existent to get out billions of doses, regardless of what temperature the vaccines need to be kept at. There are data points still yet to emerge that will truly help with comparisons. Beyond those complications, there is also a simple reason: we need vaccines to do different things for different types of people, and the first successful vaccine you hear about may not be the vaccine you receive. It's paving the way for something even better in the future. Wired
Before the ember dies out completely, here's a theory: no. The Pfizer vaccine's imperfections make it a perfect prime mover, because if it works as well as the company says, it'll help people now and require research into more, better, different vaccines for later. All the things nobody knows about the Pfizer vaccine mean that the door is wide open. "Whether its effects are durable, whether it's effective in the elderly, whether it has safety issues, the cold chain issues, the ability to have access," says Wayne Koff, president and CEO of the nonprofit Human Vaccines Project, "all that points to the need for a number of vaccines."
Some will work better on older people, different symptoms, others will work better on kids.  people or on kids, or to stave off different sets of symptoms. People need vaccines to do different things—to work better on old people or on kids, or to stave off different sets of symptoms. Pfizer's end points, the things they were actually studying, were bad side effects (which they didn't see) and a lack of mild symptoms or disease. That seems good, but it's not the whole story.
So at least one set of weaknesses might also be a strength. So might some others. "We'll probably figure out how to solve, in the short term, the cold chain, just because the estimates of the economic costs I've seen in the US are in the trillions of dollars. Longer term, in the US and globally, something that has to be at minus 70 is almost a nonstarter," says Sam Scarpino, a mathematical epidemiologist at Northeastern University who studies disease spread. "We'll continue to find out more and more about the vaccine as it scales up from Phase III to being injected in 100 million people, and then a billion people—whether it turns out that there are other things we need out of a vaccine, and if other stuff remains in the pipeline."
Tributes to Trebek: From learning English and becoming an American. The late great host of Jeopardy! Alex Trebek was a calm, but compelling host that was a constant on our televisions for decades. Even if you didn't always tune in during the afternoon, you had reassurance knowing that the host was making the world a smarter, more understanding place. For some, the show was the perfect primer on American culture and finding a knack for learning.
Several contestants and long-time fans of Jeopardy! are now telling their personal stories to show another side of the show's impact that went far beyond its trivia. For first-generation Americans, the language barrier can be the largest hurdle to finding their way – and for many, Jeopardy! was the answer. Many credit the show with giving them an introduction to learning English, establishing a comfort level after immigrating to the country, and a passion for learning and charting new careers. The final answer of Alex Trebek's legacy with Jeopardy! is "what is a class act winner?" CNN
Over two decades of studies have shown that immigrants often learn English from watching TV, and that reduces some of the stress that comes with acculturation, or the process of assimilating into the dominant culture.
"Jeopardy!" is, in many ways, the perfect primer on America for new Americans. It's on basic cable, airs five nights a week after typical work hours and its subjects span history, the arts and pop culture touchstones — plus, it's anchored by one of the most likable men on TV.
At least two people who learned English from "Jeopardy!" have appeared on the show to tell Trebek about his impact on their lives: in February, contestant Kristyna Ng talked about growing up in Canada as a Chinese immigrant who parroted Trebek to learn English. And in an episode that aired this month, Burt Thakur wiped tears from his eyes as he thanked Trebek for teaching him English.
DATA POINTS
94.5%: Drug maker Moderna followed up Pfizer's promising news by announcing its vaccine is 94.5% effective according to early data. Another number that could be even more of a gamechanger: the vaccine can be stored for 30 days at refrigerator temperature.
40 minutes plus: Zoom announced it would be lifting its 40-minute time limit for free meetings on Thanksgiving Day, allowing families to talk turkey and football to their heart's content.
248: The number of fundraising emails that the Trump campaign has sent out since Election Night.
Half of the business: Business travelers account for 30% of airline trips, but supply half of airlines' revenue, according to industry trade group Airlines for America.
$105.4 billion to $100.6 billion: Elon Musk just surpassed Facebook founder Mark Zuckerberg's $100 billion to become the fourth-richest person in the world – not that we're counting.
9.2 percent: The estimated reduction in greenhouse gases by the U.S. this year, marking the first time that emissions are not increasing in three decades, according to a new BloombergNEF study. However, taking into account the extreme forest fires this year, that estimation has been reduced to 6.4 percent.
611 days later: Boeing's 737 MAX plane has been cleared to fly again, nearly two years after being grounded following two tragic accidents.
80 million pounds: The amount of cranberries consumed by Americans during Thanksgiving week.
TWEET
The new 7 core battlegrounds:
TIER 1: AZ GA WI
GA/AZ: Each decided by three-tenths of 1 point.
WI: Decided by six-tenths. (.6)
TIER 2: PA + NC
Each decided by just over 1 point. About 74,000 vote difference in each state.
TIER 3: MI + NV
Over 2% margins in each, light blue.
@davecatanese
Dave Catanese is a National Political Correspondent for McClatchyDC.
—
Have a great weekend and holiday! The Weekender will return on December 4th.
Strategic Elements