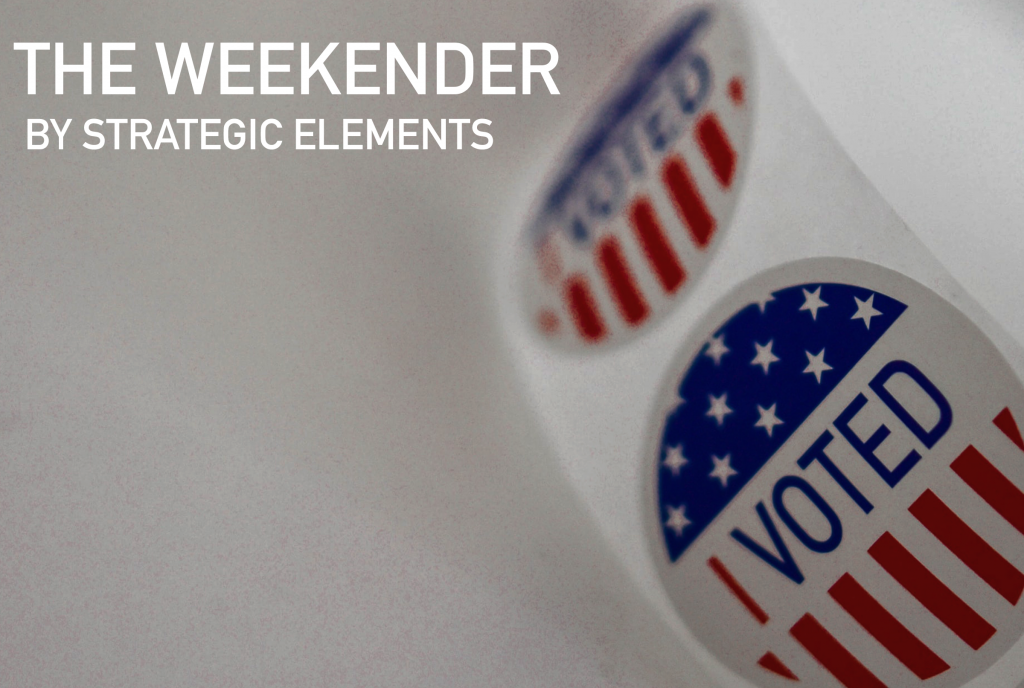 THE WEEKENDER
Subscribe today
Big reads and big ideas shaping public policy, consumer trends, and cultural innovation.
October 30, 2020
Curation and commentary from the Team @ Strategic Elements
THE BIG FIVE
The gig economy is in full motion. But can it last? The gig economy may seem like a separate market – a system full of independent contractors and temporary positions – but it's fully here. 2020 has opened the door for gig-economy businesses to thrive. To name a few – GrubHub, Etsy, Uber, Door Dash – the types of businesses you likely already used, but now rely on for short-term commitments. Even musicians are using it for pop-up performances and some entrepreneurs are using it to save thousands of jobs. While the pandemic has opened up this opportunity for companies and individuals alike, it's also attracted regulatory and political attention that threatens to undermine its very existence. This has taken up the largest role with California's Proposition 22, the most expensive ballot initiative in the state's history. Labor advocates argue for protections and more alignment with state laws. Companies argue for flexibility and autonomy. Whether or not the "gig" is up, is probably irrelevant for the long haul – the economy is evolving faster than your Uber driver can get here. Financial Times
For Uber's business, the impact from a shift to an employment model would be severe. Wedbush's Ives is warning investors that an employment model could cost Uber an additional $400m a year if implemented across the US."
If Prop 22 passes, the attorney-general's case is dead in the water and the gig economy is emboldened. Khosrowshahi's plan — the "third way", as he bills it — would exempt app-based gig companies from the new law. Instead, drivers remain as contractors, contributing to a benefit fund based on how many hours they work. The fund could be drawn upon to pay for things such as basic health insurance or paid time off.
What happens in California will heavily influence how other jurisdictions treat the gig economy, a fact underlined by the financing behind the "Yes on 22" effort. Uber, Lyft and other gig-economy players have jointly put in more than $180m, making it by far the most expensive contest in California history. The "No" campaign, by contrast, has raised almost $20m.
The last six months for your business may have been jarring. The next six don't have to be. Regardless of your profession or your workplace, it's a safe bet that your environment is different than six months ago. Maybe it is a combination of workspaces, or the ways that you collaborate with your colleagues. It's also likely that your team is really feeling how much the last six months have challenged them. This is very easily jarring, but there's also an opportunity to transform your employee teams to make the next six months very different than the last. Think about the time before the pandemic – when you wanted your business to strive for new ideas, streamlined collaboration, and constructive conversations, but never found an appropriate time to do so. Now is that time. Some leadership experts are calling on companies to think about refitting themselves completely – not to change the principles of your company, but to forge a new path that transforms the way your employees collaborate, innovate, and solve problems on a much quicker timeline. Inc.
But teams also need to create more value from their interdependencies. Today, most teams live in co-existence, with individuals earnestly doing their jobs. That is insufficient for a 10x organization. A practice that delivers innovation through inclusivity is called collaborative problem-solving (CPS).
Take a business-critical question and invite the team to focus on it over a 60-to-90-minute session, breaking out into smaller groups and then reporting back. Using breakout rooms–whether co-located, virtual, or blended–keeps engagement high and con­versation bold and candid. CPS questions include:
What North Star mission are we all striving for as a team?
What are the biggest hills we need to take to achieve success?
What are the greatest risks we face and how can we safeguard against them? 
Everyone preps for the meeting. Everyone's voice is heard. The owner of the question characterizes the response to each idea as a yes, a no, or a maybe, if the suggestion merits more research. Too many senior teams have lost sight of collaboration in today's era of report-out meetings.
Boeing, Bezos and the booming space business: Why the moon actually has a lot riding on the U.S. election. After years of living in an era of nostalgia, there's hope for the moon: NASA announced this week that water was detected on the surface, which could make a colonization practical. As we reported last week, the moon is also getting a cellular network as the both private companies and the federal government refocuses its efforts on future space travel. So what does that mean for next Tuesday? A lot, actually. President Trump wants to reclaim the space race by landing on the 2024 moon mission, while ending direct U.S. financial support for the International Space Station (ISS) in 2025. Biden on the other hand, would likely delay the moon mission but call for increased international cooperation and funding of the ISS. The key here is consistency – space projects take years of funding for there to even be a chance at success. The course of these decisions from the future leader of the free world will impact not only the future of the U.S., but of the final frontier. Reuters
Pushing back the moon mission could cast more doubt on the long-term fate of Boeing Co's BA.N Space Launch System (SLS) rocket, just as Elon Musk's SpaceX and Jeff Bezos' Blue Origin scramble to bring rival rockets to market as soon as next year.
Extending support for the space station for a decade would also be a major boost for Boeing, whose $225 million annual ISS operations contract is set to expire in 2024 and is at the depths of a financial crisis caused by the COVID-19 pandemic and the 737 MAX grounding after fatal crashes.
Boeing and SpaceX are already supplying spacecraft to ferry astronauts to the ISS under a program begun under the Obama administration and supported by both Trump and Biden.
For the commercial space industry, "consistency is key," said Mike French, a vice president at the Aerospace Industries Association trade group who earlier served as NASA chief of staff under Obama.
"If you shake the etch-a-sketch now, you will (be) risking a series of potentially historic accomplishments and the strong and sustained bipartisan support NASA has seen across its portfolio," French told Reuters.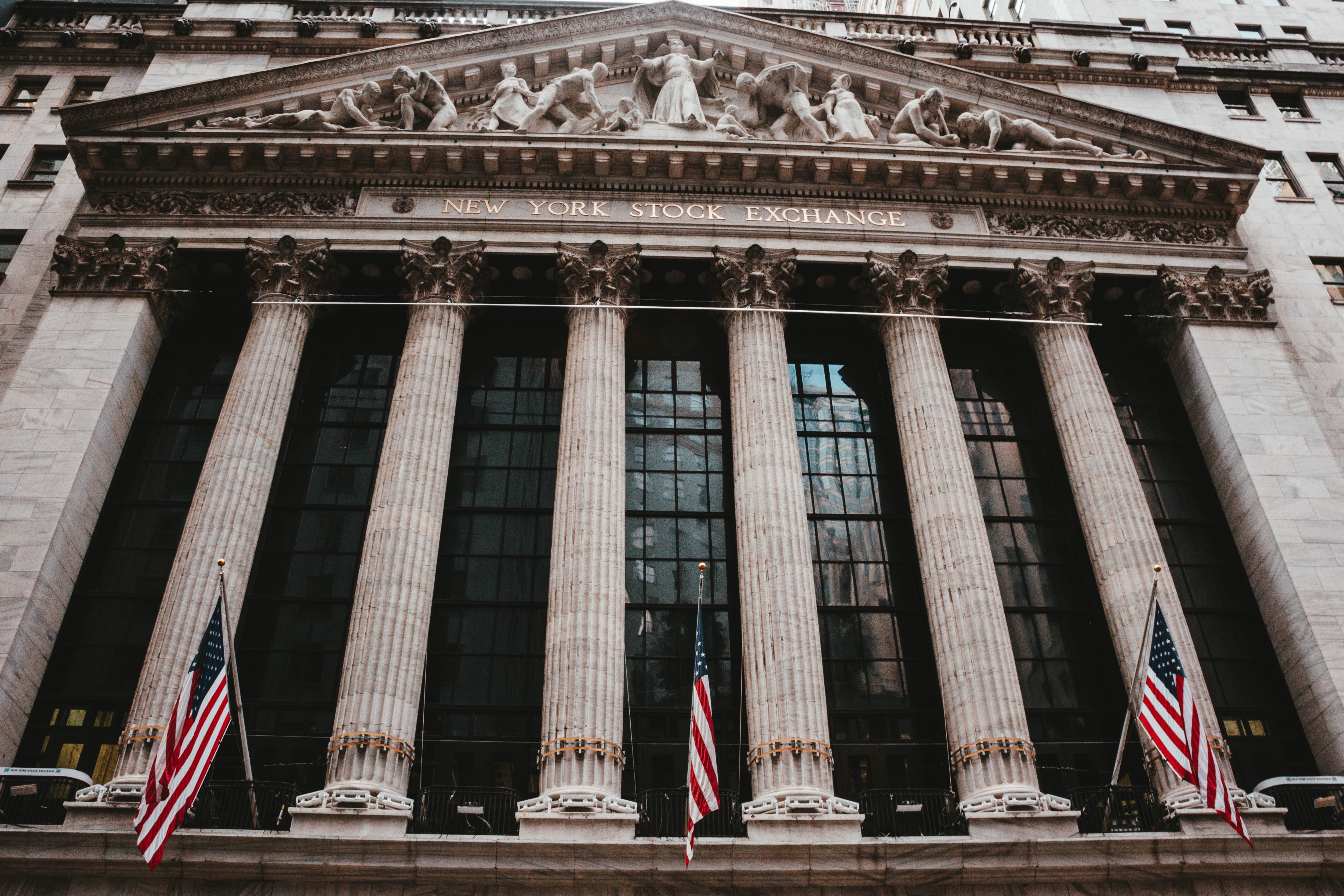 Another viewpoint on election year market volatility – it may not matter as much as you think. At the same time the country gets ready to elect the next president every four years, so goes the volatility of the stock market. There is plenty of speculation and raised eyebrows during this time, and it's for good reason: the market tends to start making waves by hitting peaks and valleys that would make anyone nervous. But there's a simple way to look at it: the volatility index is a matter of now "nervous" the market is in the moment – and it's likely to follow the same pattern as every other election. The firm Raymond James look at this and found that long-term performance of the markets actually revealed little correlation with government policies. If there was underperformance of the market, it's usually about larger forces at play (you can probably think of some incidents). The two most volatile elections to date – George W. Bush's victory in 2000 and Donald Trump's in 2016 – readjusted to about the same market level three months later. This is not to undermine the impact of the volatility by any means – but the best out there tend to adjust no matter who sits in the oval. CNBC/Grow
It's normal for the VIX to be high surrounding a presidential election, from about a month before through the end of December, says Cox. "It's like test anxiety. You study and you're like, 'The test is going to be horrible' and then the test is over and the test anxiety goes away. It's the same with elections. The election occurs on defined dates. You know who the person in power will be." That's why the VIX tends to even out by time of the winner's inauguration in January.
If you look at the VIX right before and after an election, you'll see that the VIX tends to go a bit wild and then flatten out. Here are two of the most controversial elections in recent memory: George W. Bush in 2000 and Donald Trump in 2016. Even with the chads in the ballots and other surprises, the VIX calmed down a few months after the election.
"Companies adjust to whatever the president's policies are, whether it's higher or lower taxes or trade wars. The good companies just deal with whatever the new rules are," says Cox. So the winner of this election "is way less important than people think.
What health care can teach industries about burnout and organizational resiliency. The health care sector has never been more vital than it has been today, being on the frontlines of the worst pandemic in a century. But there's something more to learn from them beyond the meaning of an essential workforce. Trends in today's workforce have gone to becoming more assessable, but there's also the trap of facing burnout, where workers across industries are experiencing a "living at work" scenario without much separation. It is because of health care's need to address the challenges of its traditionally exhaustive training and residency programs – combined with the needs and burnout happening with the pandemic – that the entire economy can learn from medicine in more ways than one. Harvard Business Review
On the surface, it may seem paradoxical to look to health care for ways to address workforce wellbeing. With burnout rates approaching 50% in physicians and nurses, the medical field is an unlikely role model for wellbeing programs. And yet, it is precisely because of the epidemic of health care worker distress that the health care sector can be seen as the blueprint for mitigating workforce burnout.
The current moment has made addressing employee distress more important than ever. The Covid-19 pandemic has brought with it a parallel pandemic of social isolation and deteriorating mental health. With work becoming home-based and digitized, we have seen an obliteration of boundaries, an expectation of endless and immediate accessibility, and the disappearance of break time. Indeed, we all now find ourselves literally living at work. At the same time, many high-profile workplace interventions such as nap rooms and on-demand availability of healthy snacks have lost their utility.
At the same time, a work environment not conducive to wellness results in burnout, leading to decreased work effort, productivity, and turnover. In fact, the increased turnover attributable to burnout costs the health care system an estimated $4.6 billion in annual loses. Though similar revenue-loss studies have not been conducted in the business sector, it is not hard to imagine burnout-related losses as being an order of magnitude higher. This is particularly germane to industries like investment banking or consulting where turnover rates approach 20%.
SE INSIGHTS
Election predictions? No. Tips on how to watch an election? Yes.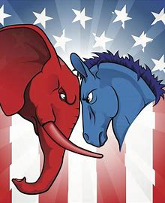 We at Strategic Elements were as burned by anyone in our 2016 predictions. Accordingly, we put our crystal ball in storage and are instead focused on how to interpret results. So, we'll spare you the meaningless predictions and instead give you a few tips for an informed and sane evening of watching our greatest national pastime: electing a president.
Broaden your horizons. Everyone has their go-to news outlet (don't pretend that you don't). Yes, that can be your primary information vehicle, but add a second. For the bold (or bored) pick the polar opposite of your favorite and flip between the two at the top and bottom of the hour. If you like FoxNews, flip to MSNBC and so forth. If you like a major network, then incorporate a cable network into your night. There is a reason why your remote control has that "Previous Channel" button. Use it and you will gain more perspective.
Use the 2nd Your information sources can grow significantly by adding a tablet or laptop to your evening. All the major news sites will have election-specific pages. Open a tab for the ones you are interested in and flip through them. This is particularly helpful as the night wears on and the people on tv's banter become more banal than beneficial.
Pre-Game. There are a ton of great sites that give great analysis, modeling and do-it-yourself electoral college and US Senate maps. Click through these once in the morning and once at the end of the day (yes, they change even in one day) to get the latest on what the smart people think will happen.
Details matter. When reading polls, pay attention to a) who the pollster is and how credible they are viewed, b) the methodology (online, live operator, robo, hybrid, c) the Margin of Error (we wrote about this last week), and sample size. Aggregators and weighted averages like RealClearPolitics can be helpful to see trends. Not all polls are created equal. Outliers are typically just that. Polls well inside of margin of error just show that the race is tight and are not meant to be predictive. Also, just to be clear, NATIONAL POLLS DO NOT MATTER – especially at this stage of the race. The beauty contest is over. It's now up to the elections in the states. State polls are what to focus on.
Ignore exit polls. The practice of asking a sample of people leaving a polling place after they have voted whom they have voted for is riddled with problems and is rarely accurate or meaningful. When I hear "exit polls show…" we give a hard eyeroll.
Turnout matters but is not a universal indicator. Of course, turnout matters, but high turnout in different parts of the country means different things. Resist the urge to draw broad conclusions from rough data points like "turnout is high in Georgia." OK, is it high in Macon or inner-city Atlanta? Is Marietta turnout average? Is it high all over? These kinds of questions help you tease out what "high turnout" may mean to the race in a particular state. PS: we agree with our friends at Echelon Insights that it will be a record high turnout
Keep your cool. It's a national election. Of course it matters a great deal. But keep perspective. We have a national election every four years. And important MidTerms every two. If you are getting upset at what you are seeing, it may be a good idea to stay off social media for the night. You may say some things you later regret. The same goes if you are jubilant with the results. Don't be a sore winner. Your family, friends and neighbors likely already know your leanings. Give a cheer or lament the loss and move on. No need to gloat or become overly negative. In short, don't post anything you wouldn't want your kindergarten teacher to see.
Be patient! It's 2020, so you can bet that this election will be different than any other. We are already seeing that with the record high number of ballots cast ahead of election day. As a result, it may take a while for us to know the final results. They may come late Tuesday night or they may take a few days or even a couple of weeks before all the ballots are counted. This is new territory for us to have so many close states and record numbers of absentee ballots cast (Florida 2000 was super-tight and ended up in a recount – but it was also just one state). It's important to let the process play out and to let the local and state officials count the ballots. The winner may be clear regardless of some outstanding state results. Or it could come down to waiting for a few states to sort things out. Either way, you can't control it from where you sit, so it's best to just practice good patience.
Enjoy it! We can never forget that we have what is still a somewhat rare right in the world: the ability to pick our country's leaders. That is pretty amazing. Keeping that perspective in mind can help you with #7, too.
DATA POINTS
The myth of underperforming markets in elections: an analysis by Raymond James Equity Research found that in 17 of the past 23 election years, the S&P 500 index has ended in positive territory.
Humbling statistics with the pandemic: one American tests positive for COVID-19 every 1.2 seconds. One American dies from the virus every 107 seconds.
$1.2 billion: that's how much Starbucks says it lost in fiscal Q4 sales due to the pandemic.
A sense of scale with 2020's early voting: Texas is reporting 9,009,850 early votes already cast – that's more than the entire vote in 2016, which at the time was an all-time record of 8,969,226.
33.1%: the percentage that the U.S. GDP grew by in the third quarter, growing at its fastest pace ever after coming off the worst quarter in history.
26 percent: the percentage decrease of people testing positive for Covid-19 antibodies over the last three months, according to a new study by British scientists. The results raise more questions about whether herd immunity is possible with the virus.
30 days: The amount of time it took the Senate to confirm Amy Coney Barrett to the U.S. Supreme Court, the quickest confirmation since John Paul Stevens, who took 19 days in 1975.
TWEET
It really doesn't feel like we're gonna get much change in the polling averages between now and election day. The one potential (and important) exception is Pennsylvania, which it seems like a lot of major pollsters are holding out as the final state they'll poll.
@NateSilver538
Nate Silver is the Editor-in-Chief of FiveThirtyEight.
—
Have a great weekend. See you next week.
Strategic Elements