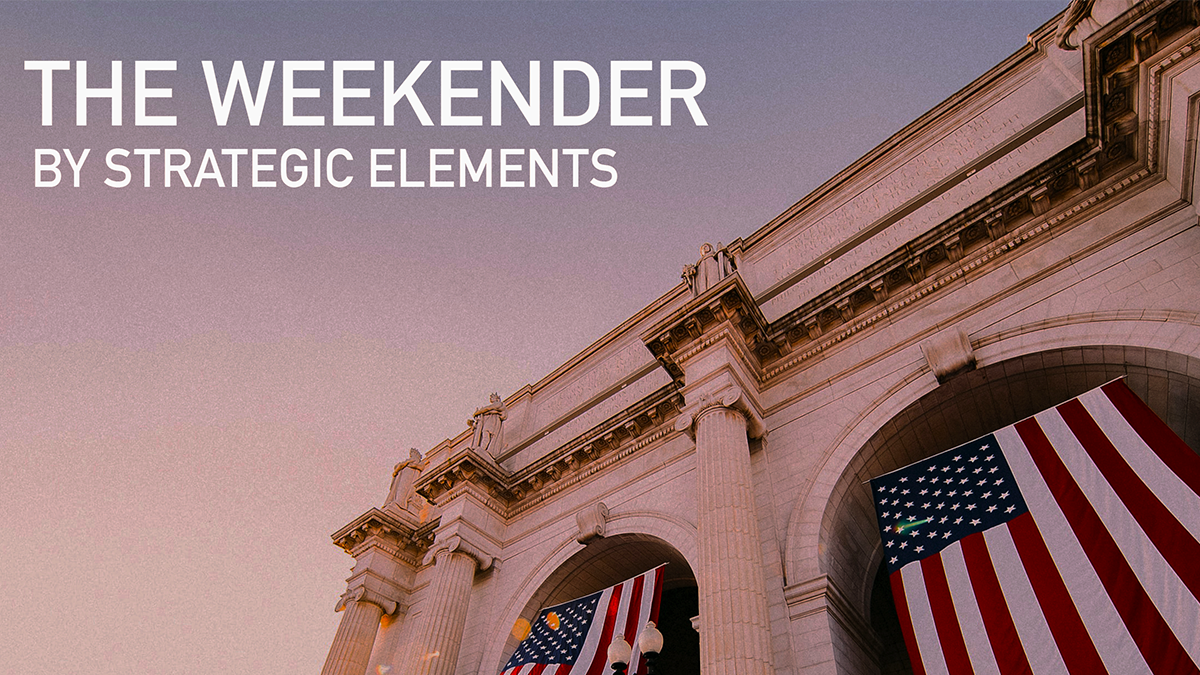 THE WEEKENDER
Big reads and big ideas shaping public policy, consumer trends, and cultural innovation.
January 15, 2021
Curation and commentary from the Team @ Strategic Elements
AS THE COUNTRY WATCHES THE SHIFTING EVENTS IN D.C.….
We are also watching the ripple effect beyond Washington. Every transition of power and the events that transpire are impactful, but this year goes to 11. Where business and industry will ultimately land on policy agendas, how quickly vaccines will bring the economic recovery, and how the shifting political and digital landscape will ultimately settle remains to be seen.
Thank you for staying with us as we navigate the environment ahead.

THE BIG FIVE
The de-platforming of social and its impact on our future. Even before last week's events, the avenue of social media as a communication tool – and how influential politicians and organizations use it – was underneath a microscope. Issues such as Section 230 and labels on messages emerged as social media companies grappled with the notion of whether they are exempt from any liability for the content that their users post (if you're not familiar with Section 230, learn more about the "twenty-six words that created the internet"). The events at the capitol and their aftermath are likely to continue upping the ante on how social media companies react and control content: Facebook, Twitter, and essentially all of Big Tech has now banned President Trump from their platforms. This move is incredibility significant, not just for the next few days but for the future as we know it. High-profile leaders today now use their social accounts as their primary megaphone – how and where they use it, and where we land with online speech, will have major offline implications. ABC News
How Big Tech can make or break confidence with business, brands, and the public at large. The chaos of last week left an imprint on the platforms and tools we use to communicate in today's economy. As expected, in the wake of polarization and misinformation many advertisers and organizations across the country pulled their current advertisements. Google also announced they are suspending political advertising through the inauguration. We've never had more options to tell our story to the world, yet after current events organizations have never faced more uncertainty. Where do we go from here? Understanding differences and goals within Big Tech is key. While they share the same space, many of the top players are "Big" enough that they have unique interests and goals. Facebook, Twitter, Apple and Google are one in the same in the public eye but are also strikingly different. Whether the industry appears unified or scattered in their navigation could be the difference for advertisers and businesses in how much confidence they can have, both this year and beyond. Axios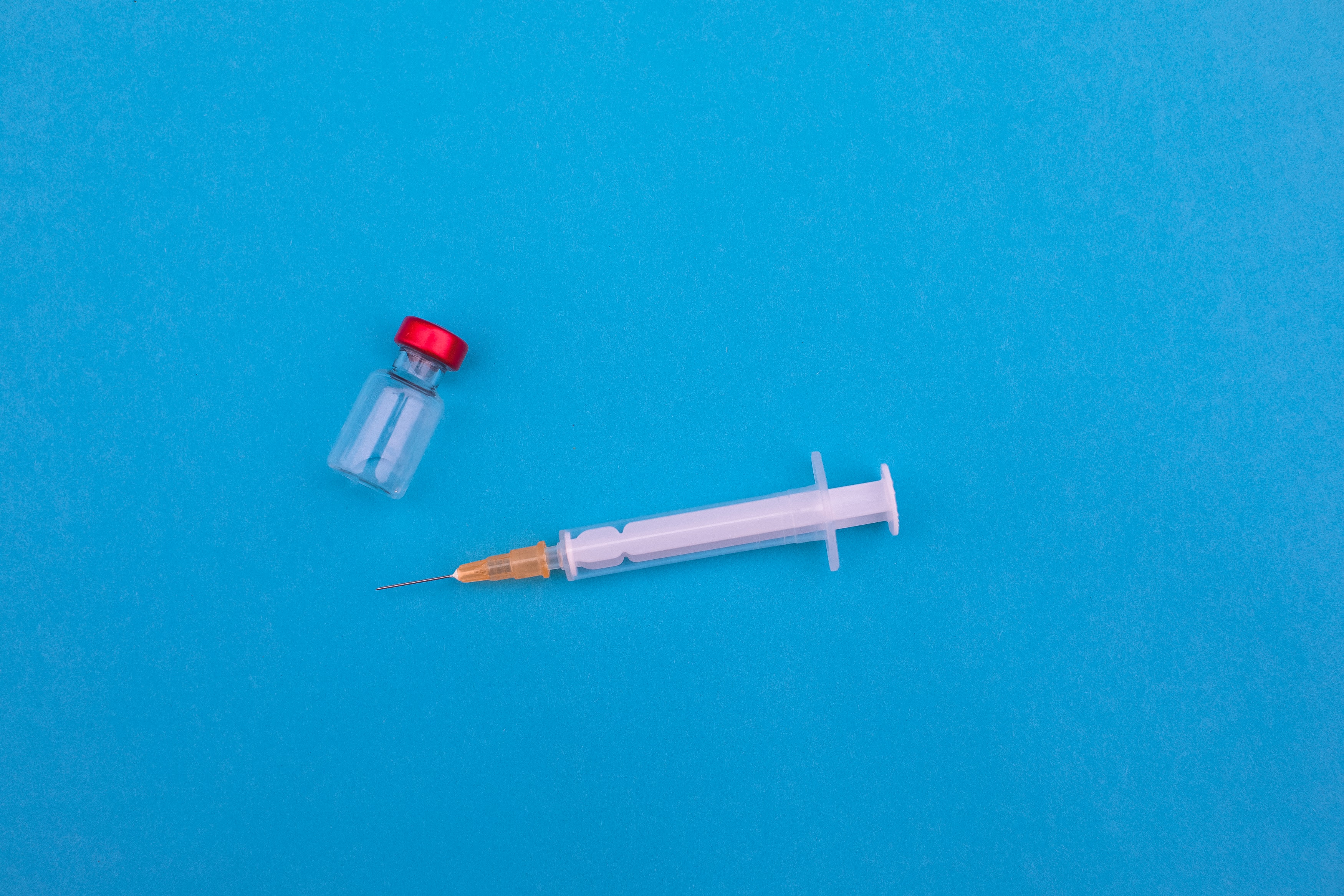 Will jabs equal jobs? How business is equating vaccine distribution to economic recovery. After the shaky rollout late last year, we've started to see improvements in how quickly states can receive and distribute vaccines. The initial goal of reaching 1 million vaccinations a day is almost here and second doses are being released with confidence that the supply chain can meet demand. That's good news for the economy, but what remains to be seen is whether the rising level of vaccines will actually equal a new level in our economic recovery. The more evidence investors and executives see, the more it is believed these two factors are directly linked. Bumps in the road can even cause perceptions that lead to more businesses folding. Goldman Sachs believes the initial rollout of vaccines has cost more than half a percentage point for growth this year. Oxford economists see the difference between peak and subpar levels of vaccinations by the end of the summer (between 92% and 68% vaccinated) could mean an economic difference of $800 billion. All of this is to say that speed matters, and with it comes confidence. Reuters
Where people are moving (and not moving to) during the pandemic. With a global pandemic upending normal life as we know it in favor of remote options, the idea of relocating has taken on a new appeal. How much is this really happening and are Americans really jettisoning out in droves? We've covered the housing market in recent weeks and how residential markets have actually been up. The same can't be said for commercial real estate, and there is also a striking divide between how suburbs and cities are recovering (it turns out returns from the national burger chain Shake Shack tell a story about the uneven recovery). But the vast majority of moves last year ended up staying in the same state, according to new data from LendingTree. It turns out, when it comes to moving, there is a mix of escape but also a sense of familiarity. You might need more space for an office or would like to be closer to family, but you don't want to upend everything you know. The economy wants a refocus, but it doesn't want to shift the entire ground underneath its feet. Fast Company
Now it can be told: How Neil Sheehan got the Pentagon Papers. We would be remiss if we didn't include some new context on history this week. One of the most incredible scoops to ever come out of the U.S. media was the reveal of the Pentagon Papers — top-secret documents that detailed the full and true picture of U.S. political and military involvement in Vietnam. Such news was so impactful that it created a credibility gap between the powers that be and the public. Until now, no one knew how New York Times Reporter Neil Sheehan had obtained the Pentagon Papers. But following his death last week, it was revealed that Sheehan agreed to do an interview five years ago to tell just that on the condition it would not be published when he was alive. 50 years later, we are still learning more about its ripple effect that many believe is still relevant today. New York Times
SE INSIGHTS
In times of trouble, we can always turn to the wisdom of Guns N' Roses. After all, it was Axl Rose who asked, "where do we go now?"
2021 started with a backdrop of the trials and tribulations of 2020's impeachment, nasty election, global pandemic, a reeling economy, closed schools, high unemployment, and two months of recounts, court-cases and unproven allegations of election fraud.
As crazy as the past year was, 2021 has come out of the gate strong for being a contender with it. In the first two weeks of the year, we have seen a mob of protesters-turned-rioters wage a violent attack on the U.S. Capitol, a president impeached for the second time, and record daily COVID-19 case rates and fatalities.
Business leaders have been forced to consider not just the impacts of a pandemic on their operations, but how politics and societal unrest impacts their brands, reputations and the morale of their workforce.
One of the actions taken by several corporations is to suspend their "political activity." More often than not, that means stopping campaign giving. Some will curb their participation and sponsorship of politically active organizations.
That's not all bad.
What businesses, associations and advocacy organizations cannot afford to do is retreat from policymaking and the public discourse around it.
Whether lobbying, strategic communications, employee engagement or grassroots mobilization, the need to lean-in to what Washington is doing is more important than ever. The issues facing our country are not going away. And with a Democratic "trifecta" of control, there will be significant changes to a wide array of policies. That presents both challenges and opportunities.
What's more, as faith in our government is shaken and stark divisions over what the right direction for our country even is, there is a trust vacuum that can and should be filled by business.
In fact, the recently released Edelman Trust Barometer update showed that people trust businesses more than government. It wasn't long ago that notion would have been laughable. Business would be remiss if it didn't take advantage of this window.
As we move forward, swear in a new president, navigate another impeachment trial, and continue to battle the coronavirus, think not just about what your business or organization needs from a policy perspective, but think about what role it can play. What can you do to lead? What can you do to help build consensus? What can you do to not just improve your organization's position, but to help move our economy forward? What problem can you help solve?
Every challenge presents an opportunity. There are no shortages of challenges to be faced in 2021. What opportunities can your organization create and seize upon to make things better for all of us?
There are fifty weeks left in 2021 to see.
DATA POINTS
$185 billion: Elon Musk became the richest person in the world last week when his wealth skyrocketed past $185 billion. This week however, a change in Tesla's stock reduced his fortune by $14 billion. We think he'll probably be ok.
11: The number of incumbent U.S. presidents to have lost reelection.
4: The number of incumbent U.S. presidents to skip the inauguration of their successor (including President Trump who has stated he will not be in attendance), the last in 1869.
$68.1 billion: The current U.S. trade deficit, which is the highest number since 2006 as demand for foreign goods surged.
$1.9 trillion: The price tag of the new Covid-19 relief package that President-elect Joe Biden announced, setting up his first big legislative test.
965,000: The number of U.S. unemployment claims this past week – that's the highest number since last August.
10: The number of Republicans in the House who voted to impeach President Trump this week. That's the highest number of members who voted to impeach a president of the same political party.
15,000: The number of estimated troops being mobilized for the inauguration, a number that equals three times the number of U.S. troops in Iraq and Afghanistan combined.
14.5 million: The estimate for the number of car sales in the U.S. in 2020. While the number is a decrease of 15 percent, it is higher than expected.
TWEET
House security official tells me this is first time troops have bivouacked in the Capitol since the US Civil War in 1860s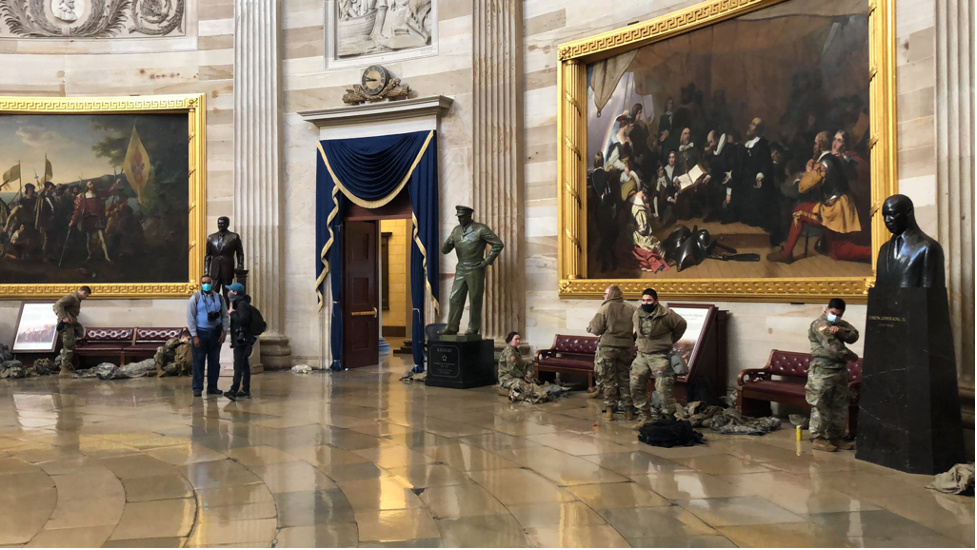 @elwasson
Erik Wasson is a Capitol Hill Report for Bloomberg News.
—
See you next week. Have a great weekend.
Strategic Elements