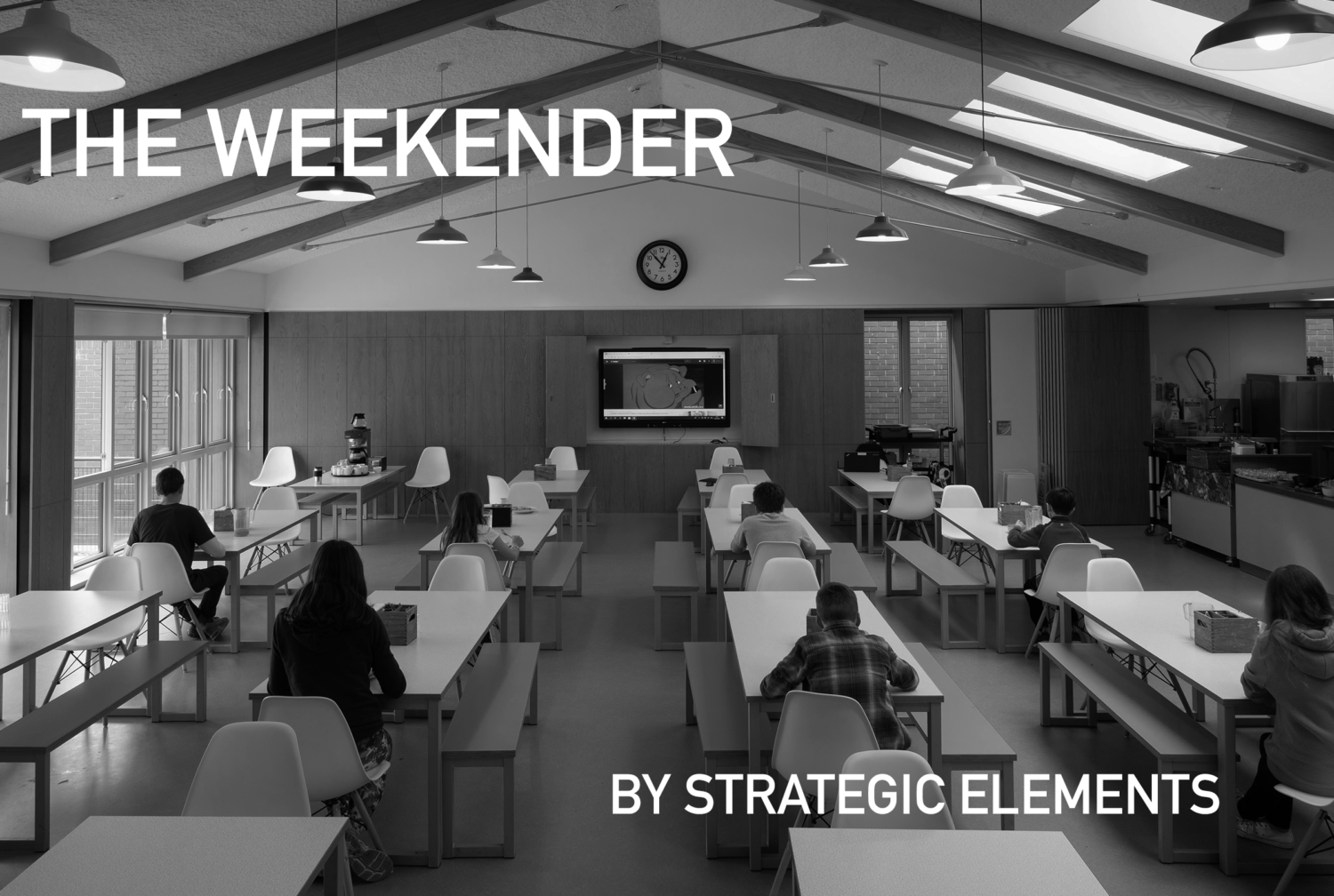 THE WEEKENDER
Subscribe today
Big reads and big ideas shaping public policy, consumer trends, and cultural innovation.
July 10, 2020
Curation and commentary from the Team @ Strategic Elements
THE BIG FIVE
Schools at the forefront of the reopening conversation: As the summer months have heated up, so has the debate about what to do about school re-openings given the reality of the coronavirus. The trendlines on the strategies being formed by education leaders will be closely watched as we inch ahead toward Fall, and now there's a one-stop shop to track it. Johns Hopkins University is out with a new policy tracker that analyzes school reopening plans as they happen across the U.S. You may have come across the Johns Hopkins' COVID-19 tracking map, which has proven to be the go-to resource for tracking the pandemic. What do we know? Closing schools was much easier than reopening them. Johns Hopkins
Not only will schools need to reopen in a way that makes every effort to protect the safety and health of students, teachers, and staff, but schools will need to find new ways to help students make up for the losses in learning, health, and support systems that occurred as a result of the closure. This analysis explores education recovery plans put forth by states to examine the ways these plans are designed to support students and teachers. Importantly, this analysis offers are view of state recovery plans at a snapshot in time; there may have been changes or updates to these plans since this analysis was conducted.
Wall Street giants plan more active climate role: While the climate change's movement lost steam as soon as the COVID-19 pandemic started to sweep across the country, there are signs that the financial sector is embracing a transition to cleaner technologies. The Rocky Mountain Institute is launching the Center for Climate-Aligned Finance, supported by Wells Fargo, Goldman Sachs, Bank of America and JPMorgan Chase. The details of changing investment practices and funding disclosures are unclear however, which could lead to allegations that the banks are "greenwashing." Axios Generate
Why it matters: Banks have increased their rhetoric on the threat of climate change recently, but they still finance billions of dollars for the oil, natural gas and coal industries, which account for 80% of the world's energy consumption.
A new competitor for Amazon Prime – from a familiar face: While Amazon Prime has simply dominated the e-commerce marketplace, there are now signs that it will deal with more competition. Does this sound familiar? Walmart+ will cost $98 a year and include same-day delivery of groceries, fuel discounts, and other perks. Prime's 15-year head start and 150 million members will make it an uphill climb, but the new service from the world's largest brick-and-mortar retailer is notable nonetheless. While COVID-19 did cause Walmart sales to reach record levels earlier this year, Amazon has also solidified itself and the proof is in the numbers: Today, Amazon is valued at $1.5 trillion, while Walmart is worth $337 billion. Recode
Perhaps most problematic for Walmart is the fact that more than half of its top-spending families now have Amazon Prime memberships, Recode previously reported. It's a trend that has been several years in the making, as Amazon has made moves for Prime to appeal to households with less disposable income that historically have favored shopping at Walmart.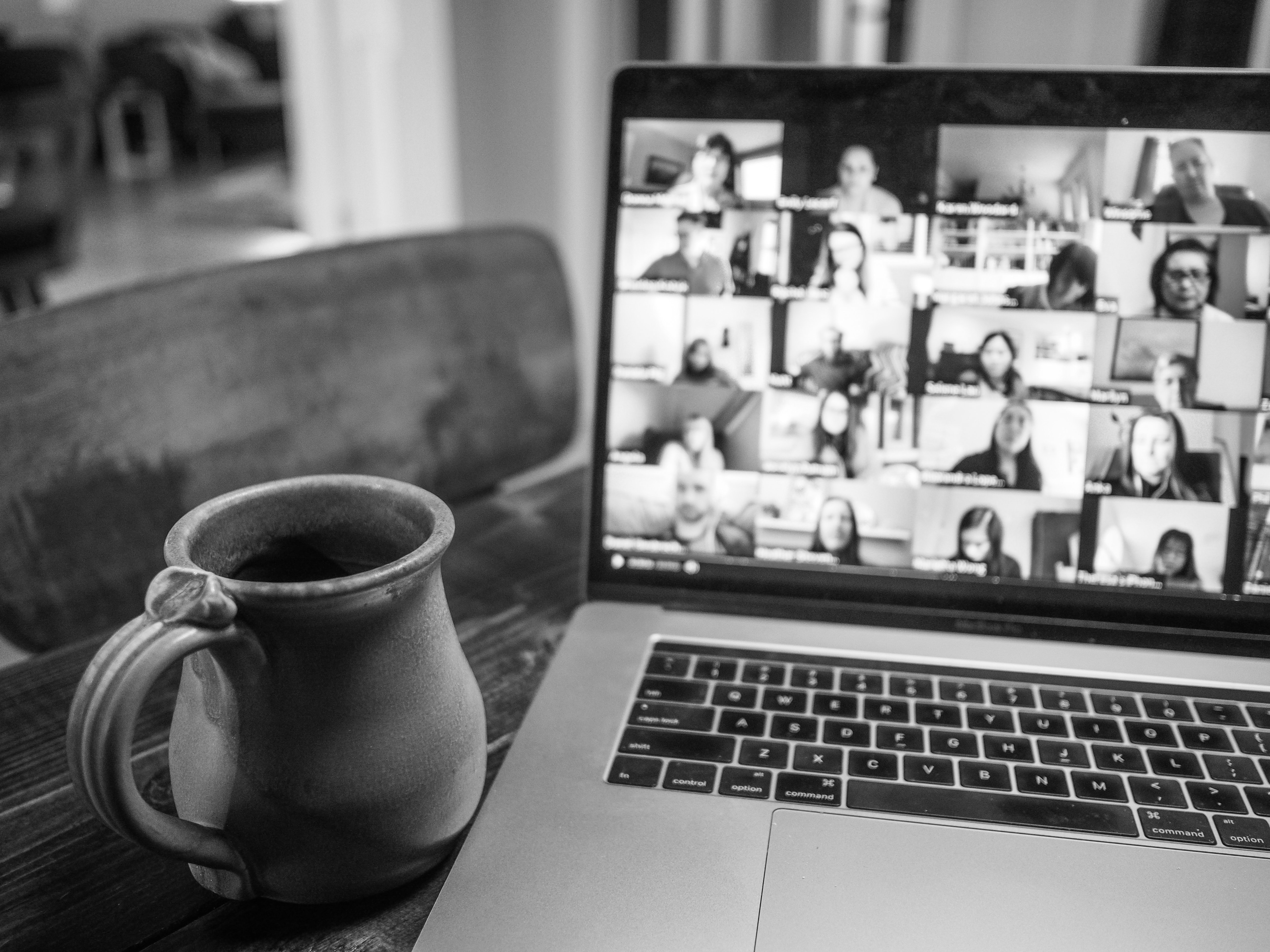 Brooks Brothers bites the dust as Corporate America's dress code shifts: Brooks Brothers, the retailer famous for clothing titans of American business and U.S. presidents, filed for bankruptcy yesterday. Despite generating more than $991 million in sales in 2019, store closures on top of rent for an expansive store portfolio caused the retailer to file. The company was also one of the last remaining retailers committed to manufacturing some of its products in the U.S. But the announcement is also a reminder of the issues happening before the pandemic started, where some companies have struggled to adapt to a quickly evolving dress code. What will the dress code look like a year from now? CNN
"Although the pandemic has severely eroded the outlook for the business, Brooks Brothers has long suffered from a failure to decisively adapt to changing trends," said Neil Saunders, the managing director of GlobalData Retail. "When it comes to tastes and style, Brooks Brothers has been swimming against the tide."
Is Tik Tok a national security threat, a colossal waste of users' time, or a budding advertising juggernaut? In a single week, the rapidly growing China-based social media platform became a target of the U.S. Secretary of State, exited Hong Kong, opened its platform to political and protest content, and announced an advertising service that is turning heads as "the next big thing." That's quite a week. CNN
To understand why policymakers view TikTok as a risk, it helps to know how the company works. TikTok is owned by the world's most valuable startup, a Chinese company named ByteDance. But TikTok does not operate in China and functions as an independent subsidiary.
SE INSIGHTS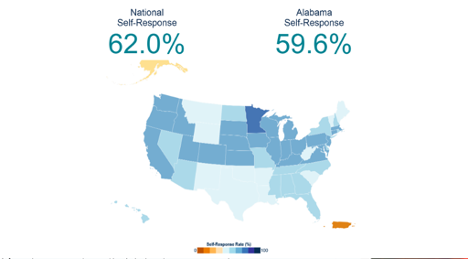 The U.S. Census Bureau is reporting that the National Response Rate for the 2020 Census stands at 62.0%. Evidently, Midwesterners are better about completing their assignments as seven of the top ten states for completion lie between Ohio and Nebraska. Minnesota leads the way at 71.5%, with the Top Five rounded out by Wisconsin (68.9%), Michigan (68.2%), and Iowa and Nebraska tied at 68.0%.
The Census is important for a lot of reasons, including formulas that determine the share of federal funds (think transportation and housing), and of course, Congressional Reapportionment (how many Representatives each state will have in Washington – which also determines their number of Electoral College Votes).
With so much on the line, it's notable that less than two-thirds of the country has responded. The "Nonresponse Follow-up" campaign begins in August, signaling the final phase of the count itself (slated to end October 31). With most people spending so much time at home, there really is no excuse not to respond. If you have not yet responded, do yourself and your state a favor and get it done today.
https://2020census.gov/en/response-rates.html
DATA POINTS
Public transit app downloads (and foot traffic) lag: Downloads are down by 50% from last year, foot traffic to metro stations is down 68% since mid-February, and train station visits have sunk 60%.
The U.S. men's suit market shrank 8% from 2015 to 2019, while the sports apparel market grew 17% over the same period according to Euromonitor.
$2 billion: The amount the U.S. government is giving two drugmakers working on a coronavirus vaccine.
9% of workers at meat and poultry processing facilities in 14 states have contracted the coronavirus, according to the CDC.
10-years, worth $477 million: Kansas City Chiefs quarterback Patrick Mahomes just signed the largest contract in sports history.
COVID-19 Nationwide: Last week, testing increased by 7% over the past week and cases rose by 24%.
Don't forget: It's 116 days until the 2020 election.
TWEET
Trump's margins in average of June 2020 Monmouth, Quinnipiac, NYT/Siena, NPR/Marist, Fox and CNN national polls vs. 2016 vote margins ('16 CCES):
Non-college whites: +21 (+24)
Whites w/ college degrees: -22 (-9)
African-Americans: -78 (-80)
Latinos: -31 (-40)
Main takeaway: Biden's big lead is mostly attributable to a huge anti-Trump shift in college+ whites since 2016. Biden actually doing slightly worse w/ non-whites than Clinton did in 2016, especially w/ Latino voters.
@Redistrict
Dave Wasserman is the U.S. House editor of the Cook Political Report and NBC News contributor.
Have a great weekend. See you next week.
Strategic Elements