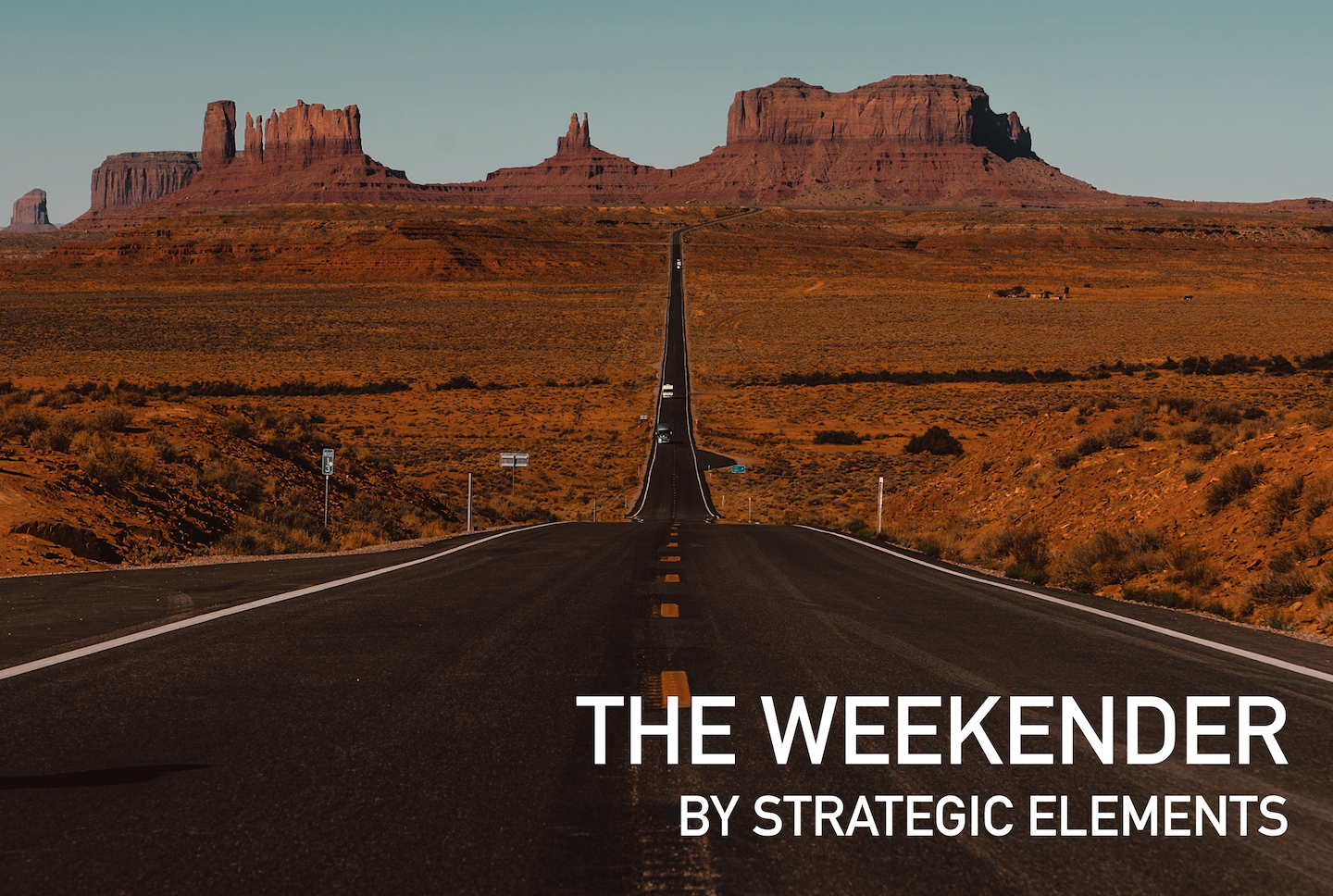 THE WEEKENDER
Subscribe today
Big reads and big ideas shaping public policy, consumer trends, and cultural innovation.
October 2, 2020
Curation and commentary from the Team @ Strategic Elements
THE BIG FIVE
Local news getting some love from companies and big tech. While Americans still traditionally value their local news sources – we've been witnessing their incredible decline over the last few years. Wherever you look, shrinking newsrooms have become commonplace across the country. Several factors have led to this decline, but that doesn't mean they're out altogether. Last year, around one billion in pledges was announced to support local news. This week, two notable events happened: The national publication Axios is taking their "smart brevity" approach locally to start four new early morning newsletters (beginning in Denver, Des Moines, Minneapolis, and Tampa). Google has also announced they will be paying publishers more than $1 billion over the next three years to license news through their platform. While the deal hasn't hit the U.S. (yet, which would likely be even more significant), local news could be on its way to finding the lede it needs. CNN Business
Google, along with Facebook, controls a large share of the advertising dollars that once went to publishers in the news industry. Shrinking ad revenue has led to smaller newsrooms and diminishing resources for telling local stories. The billion dollar spend on licensing news is Google's way of showing publishers it is committed to paying for high quality journalism and sustaining a struggling industry.
"I think a number of us in the ecosystem want to step up and enable a better future for news. This is a very big investment, our biggest investment today, but it really does build on our 20 years of efforts with the industry." Paying publishers to display their content has long been a source of tension between media companies and tech platforms. Facebook struck licensing deals with news outlets including The New York Times and Dow Jones last year when it launched Facebook News.
A $25k electric car: Is it the nail in the coffin for gasoline-burning vehicles? Last week, we talked about California's executive order that bans the sale of gas vehicles by 2035. Of course, this isn't really possible until the market makes it so. Will a supposed $25,000 electric car be the killer for gas-powered engines? In theory, yes – but it's all about the battery. This week, Tesla and Elon Mask announced a plan to offer a $25,000 electric car on the market. How they get there depends on the battery price and nearly halving the price per kilowatt-hour (kWh), the most commonly used way to measure the battery packs' capacity in electric vehicles. This has already been occurring – the price per kWh has dropped 87 percent over the last decade, but ambitions are high, and reaching this new level of innovation is the real test. But if this key can be unlocked, watch out for a game-changing new market headed your way. The Verge

Today's battery packs cost around $10,000–$12,000, depending on their capacity. Low battery prices could be the key to unlock more affordable, higher volume electric cars. Tesla is aiming to reduce the cost of future packs to less than $6,000, which would put the cell cost at well under $100/kWh.
The average price of electric cars in the U.S. has been dropping, most recently from $64,300 in 2018 to $55,600 in 2019, a 13.4 percent decline. And that's mostly thanks to Tesla's Model 3. But that's still high compared to the average price of a regular, gas-burning vehicle at $36,600 (though that price has been ticking upwards).
The "virtual commute" aims to rebuild the boundary between work and home. Will it work? Microsoft has been near the front when it comes to finding virtual solutions in the pandemic. They've even been studying the impacts of remote working – which thus far has found that workdays are becoming longer. In its efforts to reduce today's strain on employees, Microsoft has a new idea: the virtual commute. Before you think, who would actually miss their commute? Consider the context. No, you won't be jumping on a virtual subway to preview your "way home," but this tool might just help draw the line between work and home. The virtual commute experience will be headed to Microsoft Teams in a 2021 update and will include a tool to help close out tasks, reflect on the day, and maybe even some meditation. Wall Street Journal
Enterprises across the world right now are coming to us and saying, 'I don't think we will have organizational resilience if we don't make well-being a priority,'" Ms. Janardhan said. "I think we at Microsoft have a role, almost a responsibility, to give enterprises the capabilities to create these better daily structures and help people be their best."
The virtual commute feature is designed to help people mark the start and end of their working day, a more difficult prospect for those working at home. Half of the chat volume on Teams occurred between 5 p.m. and midnight in the past six months, up 48% from the months before the pandemic, according to Microsoft.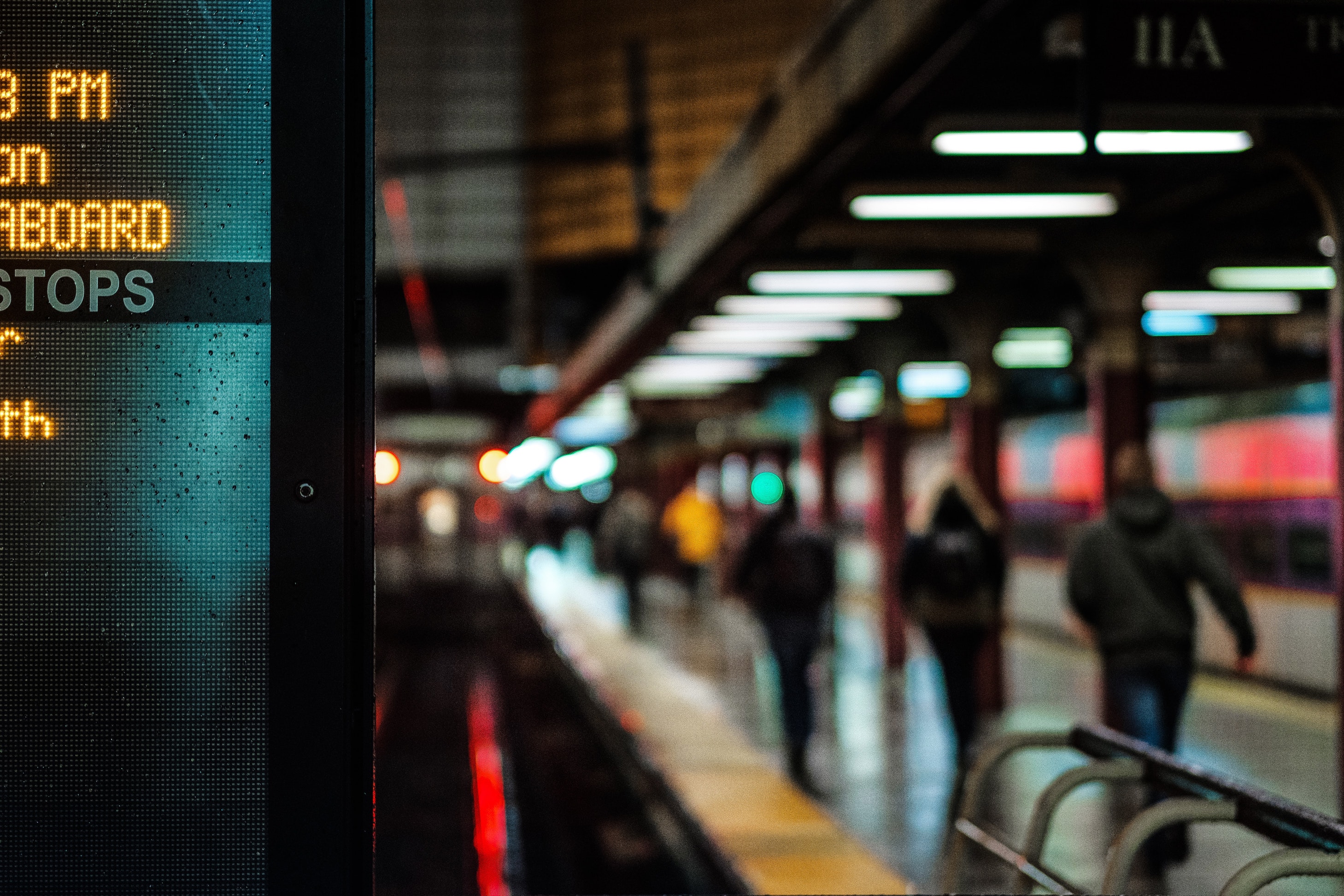 Hours-based versus results-based work: Could the traditional 40-hour workweek be ending? With employers changing where they work – and how they work – the question of how productivity is measured has come into play. The traditional 40-hour workweek is being hit with a fluid new workflow that is seemingly more about results than it is about how many hours an employee was at their desk. These leaves some uncertainties, to be sure, and concerns about accountability. But for some of the country's emerging workforce, the traditional workweek can appear rigid in comparison to the collaborative and team-based work of today that expands on flexibility. The consequences could bring more results-based work, but executives are saying one thing for certain: Companies need to take into account work styles and attitudes among employees now more than ever. The Economist
Specifically, both workers and employers are rethinking how productivity is measured. Traditionally, employees came to the company's building five days a week from 9am to 5pm, and they got paid for working a 40-hour work week. But now, hybrid work—and how it should be evaluated—has taken the spotlight.
None of the findings were surprising to Corinne Ripoche, CEO of Adecco Americas and Pontoon. "Many executives have already been evaluating the length of the working week, and they have seen proof of concept during the course of the pandemic," she explains. "The world of work is fluid, and leaders must continuously learn and evolve their thinking, just like the workforce they are managing."
If the 40-hour work week is dismantled, how would employees be evaluated and compensated? Results-driven work. But is this model necessarily better for employees? Mauri recently had a conversation with a CEO who believes that the 40-hr week is still the best model for productivity. "But I disagree because productivity is about results, not busyness, endless meetings and the curse of presenteeism."
"COVID Road Tripping:" While tourism hits a standstill, young Americans are stretching their legs a bit. Many of America's largest employers have made it clear: The workforce isn't returning to normal until 2021 at the earliest. Some companies are pressing a return to the office, but many are extending their remote options. The result? Young Americans who are free of attachments are taking their jobs with them on the road. While tourism is facing a staggering decline – international tourism is projected to nosedive by 60 to 80 percent in 2020 and not return to pre-crisis levels until 2024 – the quintessential road trip is making a comeback. Expect this to drive a trend among remote workers over the next few months. Bloomberg
More than 34% of people substituted some or all of their typical in-person work for remote from Sept. 2-14, according to the Census Bureau's Household Pulse Survey. People with lower-paying jobs typically didn't have the same flexibility as higher earners: More than 61% of households earning more than $100,000 a year said they were able to substitute telecommuting for some in-person work, compared with 25% of households making less than $100,000.
Although the tourism business came to a virtual standstill in March, Americans started itching to stretch their legs a bit by the summer. There's evidence that they are taking longer trips, said Omer Kucukdere, the chief executive officer of Nestpick, which specializes in mid- to long-term furnished apartment rentals.
SE INSIGHTS
Just when you thought 2020 couldn't be any more… 2020.
The SE Team's thoughts and prayers are with the President and First Lady following their contraction of the coronavirus. It is a stark reminder that the virus can affect anyone – including the people who are the most protected in the world. It is unclear what the impact of this development will have on the closing weeks of the campaign. How badly will the President be affected? Will he find a way to do rallies by Zoom? Will he adhere to a strict quarantine? Will a cooped up Trump spend his days on Twitter? Will debates go forward? If they do, will it be via Zoom?
We don't know an answer to any of these questions, but we know the race will change.
DATA POINTS
73.1 million: The estimate of how many people watched the first general election debate this week, according to Nielsen Media Research. The ratings were 11 million lower than the first debate between Trump and Hillary Clinton in 2016, which drew 84 million viewers.
As the coronavirus pandemic turned the economy on its head, new federal data shows more than 4 million more Americans turned to Medicaid this year as jobs and health insurance plans were lost.
28,000 workers: The number of workers that Disney said it's now laying off, primarily in its theme parks due to a massive hit in its business from the coronavirus.
The airline industry on the brink: United and American have sent furlough notices to more than 32,000 employees due to expired CARES Act funding on October 1. If Congress can make a deal, the companies have stated they will reverse the decision.
Voter registration and polling: President Trump sits behind Joe Biden in the polls for four critical battleground states (Arizona, Florida, North Carolina, and Pennsylvania). However, since the primaries have ended, Republicans have registered more new voters (444,723) than Democrats (225,623) in those states.
More than 9 in 10: An Axios-SurveyMonkey poll found that most voters are sticking with their pick: More than 90 percent of respondents who had already decided between Trump or Biden in the election planned to stay that way after watching the debate.
31.7%: The U.S. GDP suffered a historic decline in the second quarter due to the pandemic, falling at the highest annualized rate since the government started keeping records 73 years ago.
TWEET
In my Inbox: A memo from the Biden campaign about how they see Texas as in play.
Not included: An announcement of any travel by Biden or Harris themselves to the Lone Star State.
At this stage, candidate travel can tell you a lot about how campaigns see the map.
@GarrettHaake
Garrett Haake is an NBC News correspondent.
—
Have a great weekend. See you next week.
Strategic Elements