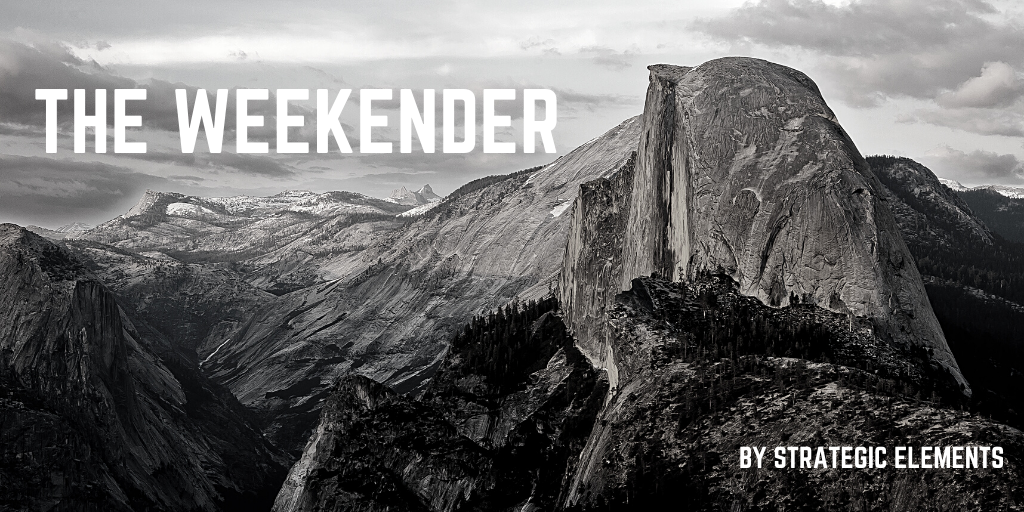 THE WEEKENDER
Subscribe today
Big reads and big ideas shaping public policy, consumer trends, and cultural innovation.
June 12, 2020
Curation and commentary from the Team @ Strategic Elements
THE BIG FIVE
Tristan Walker on racism, COVID-19, and picking a side: The founder and CEO of Walker & Company Brands is one of the relatively few black entrepreneurs with a Silicon Valley pedigree.  In 2013, he launched Walker & Company Brands, a personal care business for people of color. Five years later, he sold the business to Procter & Gamble. Waker has a three-step plan for leaders in a crisis. It ends by passing the baton to his young sons. Inc.
"Just think about that for a second. There's no judgment if you feel emotionally down and cry about it. You can talk about things that are on your mind."
Renewables surpass coal in US energy generation for first time in 130 years: Solar, wind, and other renewable sources have toppled coal in energy generation in the United States for the first time in over 130 years, with the coronavirus pandemic accelerating a decline in coal. Coal consumption fell by 15%, down for the sixth year in a row, while renewables edged up by 1%. This meant renewables surpassed coal for the first time since at least 1885, a year when Mark Twain published The Adventures of Huckleberry Finn and America's first skyscraper was erected in Chicago. Guardian

Electricity generation from coal fell to its lowest level in 42 years in 2019, with the Energy Information Administration forecasting that renewables will eclipse coal as an electricity source this year.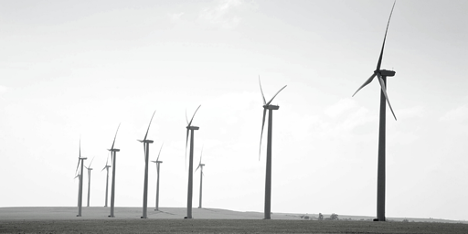 Once we can work from anywhere, does the world need Silicon Valley? It's a tantalizing prospect to those who have had enough of the long commutes, skyrocketing prices, and unsustainable growth. According to a recent survey, two-thirds of Bay Area tech workers would consider permanently leaving if they could continue working remotely. Fast Company
"The iconic Silicon Valley garage idea just became a remote desk." — Jocelyn Kung, CEO of Valley-based leadership coaching firm The Kung Group
The death of engagement: Today, as the US faces its most adversarial state with the People's Republic of China in years, the always fragile policy framework of engagement feels like a burnt-out case. Even before the COVID-19 pandemic hit, the relationship was already "decoupling" and the demonstrations in Hong Kong and Beijing's assault on the "one country, two systems" formula was a coup de grace. A recent Pew poll shows that only 26 percent of Americans view China favorably, the lowest percentage since its surveys began in 2005. Once again, it seems the only thing Americans can agree on is that China is a threat. Orville Schell Essay – The Wire China
"If engagement has failed as a policy, was it fallacious from the outset?"
A brief history of comfort food: We are, collectively, craving comfort food—the term now so ingrained in our vocabulary we apply it not just to soothing sustenance, but also to the unchallenging and often nostalgic music, movies, and other entertainments we've embraced during the quarantine. In the 1970s, comfort foods were idiosyncratic and solitary appetites, but over the years, as cookbooks and restaurants codified the menu, they became a communal experience. Comfort food feeds our fundamental need to belong. JSTOR Daily
Our newest culinary trend is also our oldest.
SE IN THE NEWS
John Stineman, who has long predicted a competitive race in Iowa, said Trump's advertising buy is small enough that it is likely "a stroke to the base more than it is a fear-motivated thing."
Politico: 'Blood in the water': Dems get unexpected opening against Trump in Iowa
DATA POINTS
The Organisation for Economic Co-operation and Development predicts world economic output will fall by 7.6% this year if a second wave happens, and 6% without a second wave.
A little over a third of Americans, 36%, say they have "ever felt the urge to organize or participate in a public demonstration about something, per Gallup.
Roughly a third of Germans expect fewer business trips and more video conferences in the years following the outbreak of the coronavirus, according to a study by Ernst & Young and the Wuppertal Institute think tank.
Ferrari's market value soared to $30 billion in May, surpassing market values for far larger automakers, such as General Motors, Ford, and even Ferrari's former parent, Fiat-Chrysler.
Lack of live sports likely accelerating pay-TV subscriber losses amid pandemic: Morning Consult reports, 39% of those considering canceling cable, satellite, or virtual MVPD subscriptions cite sports shutdown.
About 7 percent of Michigan educators are leaving the profession because of concerns over coronavirus and another 24 percent are considering walking out the door, according to a survey of more than 15,000 Michigan K-12 educators released by the Michigan Education Association.
Yosemite National Park reopened on Thursday after nearly three months of closure because of the pandemic.
TWEET
This is our moment advertising. This is where we decide if we are going to become all that many of us believe we can be or back-slide into our shameful normal.
"Choose you this day whom you will serve…"
Derek Walker is the founder of Brown and Browner Advertising. Walker believes advertising is not a luxury option for business and it can do more than present a product or service – advertising can create relationships.
Have a great weekend. See you next week.
Strategic Elements