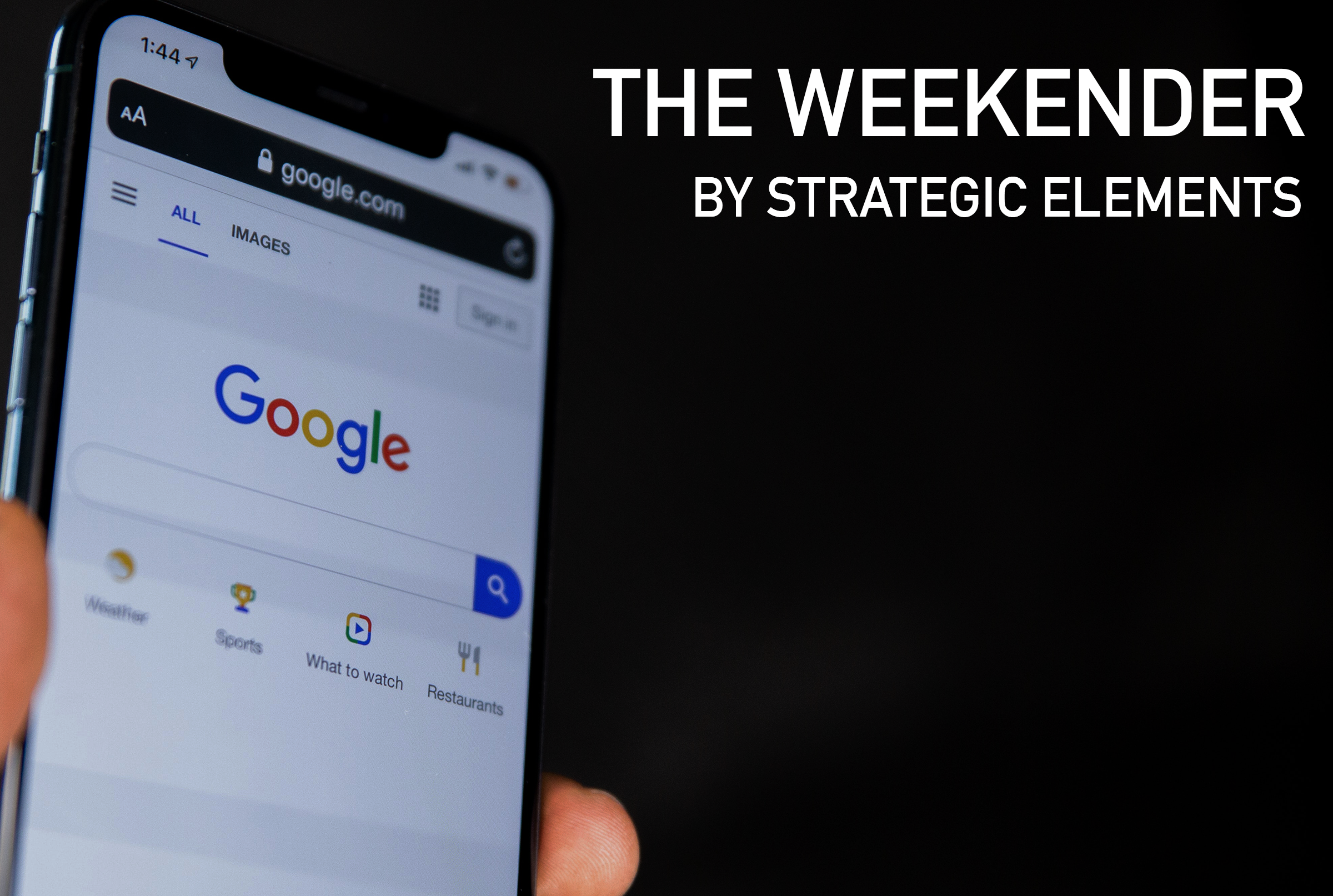 THE WEEKENDER
Big reads and big ideas shaping public policy, consumer trends, and cultural innovation.
December 11, 2020
Curation and commentary from the Team @ Strategic Elements
THANKS FOR READING….
From all of us at Strategic Elements, we appreciate you spending a few minutes with us each week. This will be our second to last issue of 2020 – next week, we'll have some additional insights on what to expect in 2021.
If you know someone who should be reading the Weekender – they can subscribe right here.
THE BIG FIVE
What we all Googled as we tried to make sense of 2020. We're almost two weeks until we can turn the page on the longest year in our memory. As much as we are looking forward to putting 2020 in the rear-view mirror, it is revealing to see how we used the web in every which way imaginable. Google released their "Year in Search" feature which (anonymously of course) gives us a snapshot into the year where we quite literally searched for answers like never before. We wondered. We helped those in need. We coped the best way we could and asked how to "make hand sanitizer," "cut our own hair" and find "the nearest drive-in movie theater." We also faced a number of hardships. Insomnia was searched more in 2020 than any other year. We also included the word "why?" more than ever. These web searches we do every day are simple, yet reveal a high dose of the human spirit. Even in troubling times, as long as we are continuing to ask the questions, we are moving forward. CNN Business
Why the pandemic has actually made American homes $1 trillion richer – really. The massive downturns in office space, travel, and the normal work life this year has inherently caused the demand for a better life at home to be higher. That's the main reason why the pandemic has caused housing prices to rapidly increase. The fixed 30-year mortgage is now an all-time low (2.9%). Now, estimates have found that American home values have increased by $1 trillion this year. That's an average of $17,000 per homeowner. The number does vary among states – but is still incredibly notable. If vaccines can get the economy moving again, the trend could suddenly halt – but for now, home really is the "home" for everything. CNBC
The interesting chapter in the plan to save Barnes and Noble and books as we know them. If you've never got lost in a Barnes & Noble before, you've missed out. The staple chain for traditional bookselling had grown to over 600 stores and had a proven plan for sustained growth. But the rise of digital reading was already causing a decline for the staple store – and that was before the pandemic. In response, the company isn't just digging in for a last stand. They are completely changing their playbook. In an effort to simplify the shopping experience, Barnes and Noble was originally built on one unifying strategy where the executives made all the calls for store decisions. Now, they're handing over the keys to the store managers themselves. It's a risk, and it threatens to remove longstanding relationships with some publishers, but they're willing to provide the freedom in an attempt to save the in-person experience. Local stores now have more say in what books they will carry and have more autonomy to focus on their own local demand. If Barnes and Noble is successful, they will be a case study for business on how to move fast to save a traditional chain. Either way, this chapter will be an interesting read even if it is still being written. Wall Street Journal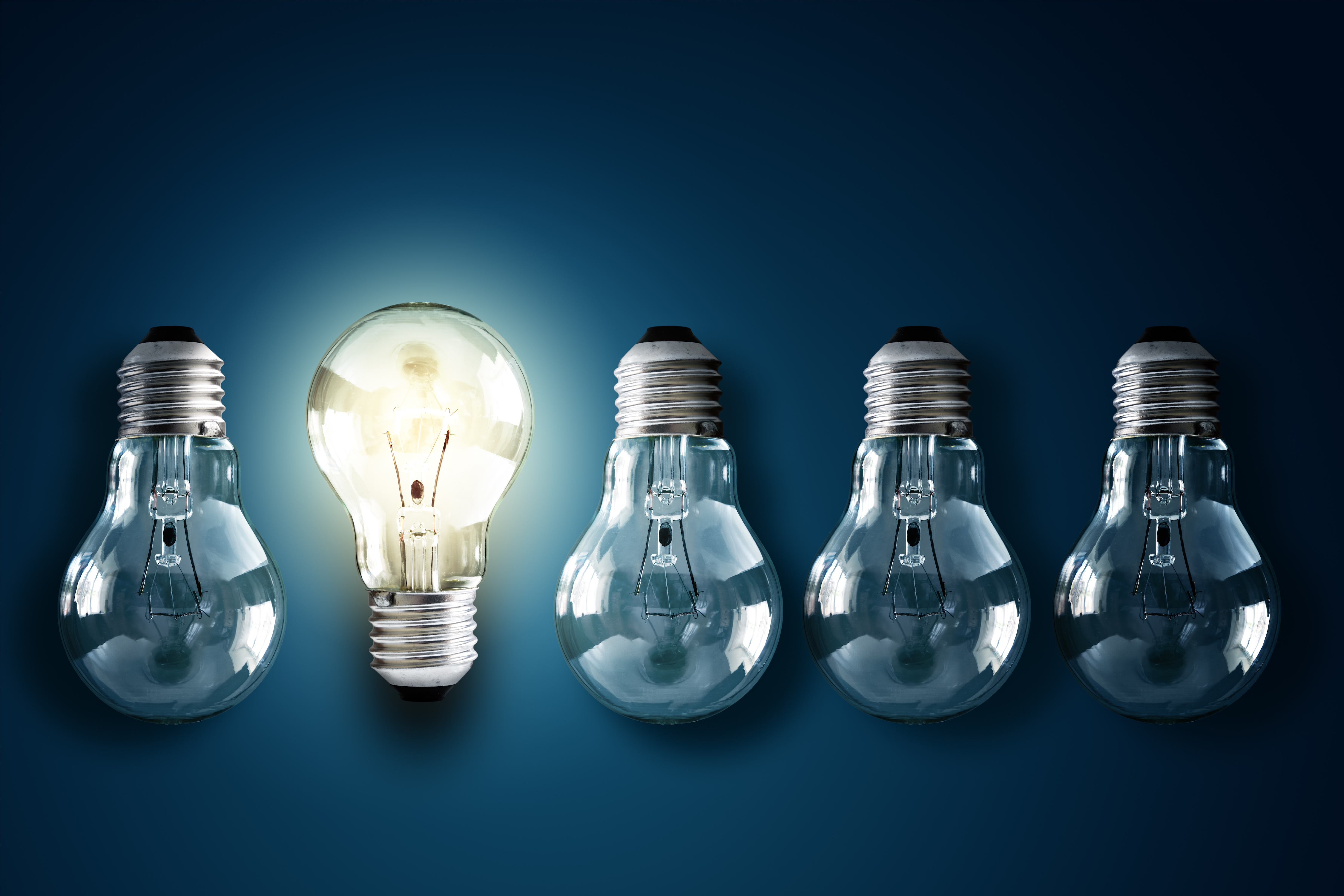 Why sometimes it's best to talk to the customer first before building your product. We've all been there: Develop the product. Take the product to the customer. Pitch and make the sale. This process is the natural order of things in business, but sometimes there's an aspect missing: going to the customer first to ask what they want. Developing a new technology can be exciting and tempting to begin implementing right away, but sometimes the technology's best usage is hidden in what customers know best. As one example, entrepreneur Christine Schindler had created a breakthrough technological solution to improving handwashing practices for restaurant employees. Schindler's tool was innovative and could detect contaminants under a light in order to prevent outbreaks. However, the project had great trouble getting off the ground – until Schindler started visiting restaurants day and night to install prototypes, and eventually found a solution that restaurants actually wanted to use. Building your product to meet the customer – and listening to their direct needs – can be the recipe for it standing out. Entrepreneur
Innovation drives the future. So does adoption. The word innovation speaks for itself – and its nature keeps companies thinking aspirationally. The word also gets thrown around for all things moving forward – even when companies' products are not doing so in reality. Companies may spend an incredible amount of time and resources on a new product that ultimately never sees itself come to fruition. This is not to suggest that companies should not shoot for the moon (they should!), but delivering on adoption is just as important to the solution. Keeping that principle front and center while leveraging existing assets and gaming out a real plan for adoption will help innovation become more than just a word. Forbes
DATA POINTS
$100 billion: After declaring "Travel as we knew it is over" earlier this year, Airbnb has turned itself around to reach an incredible milestone with its new IPO reaching over $100 billion on its first day.
3,000: Daily U.S. deaths from the coronavirus have now topped 3,000, which is a greater single day loss than D-Day or 9/11.
0.86 meters: That's how much the height of Mount Everest, the world's highest peak, has increased this week. Why? Its two countries, China and Nepal, have now agreed on including the height of a snow cap.
1 million over 10 years: Several top U.S. companies have now vowed to hire a total of 1 million Black people over the next 10 years to help chip away at economic barriers.
More than 110,000: That's the number of U.S. restaurants estimated to have closed either for the long-term or permanently due to the pandemic, according to the National Restaurant Association.
7%: The percentage that worldwide carbon dioxide emissions have dropped this year due to the pandemic's effects.
100,000: Miss the movies? Movie theater chain Cinemark announced they've sold 100,000 private watch parties, where one can rent out an entire auditorium for $99 to watch a flick with a trusted group.
Nearly 800 years: For five days this month, Jupiter and Saturn will align in such a way that they will appear like a "double planet," an effect that has not been visible since 1226.
17 to 4: The final vote of the independent FDA advisory committee to move forward with Pfizer's coronavirus vaccine, clearing the way for the FDA's final approval.
TWEET
Airbnb to be valued at over $100B today. Here are 5 rejection emails they got when raising at a $1.5M valuation. Amazing: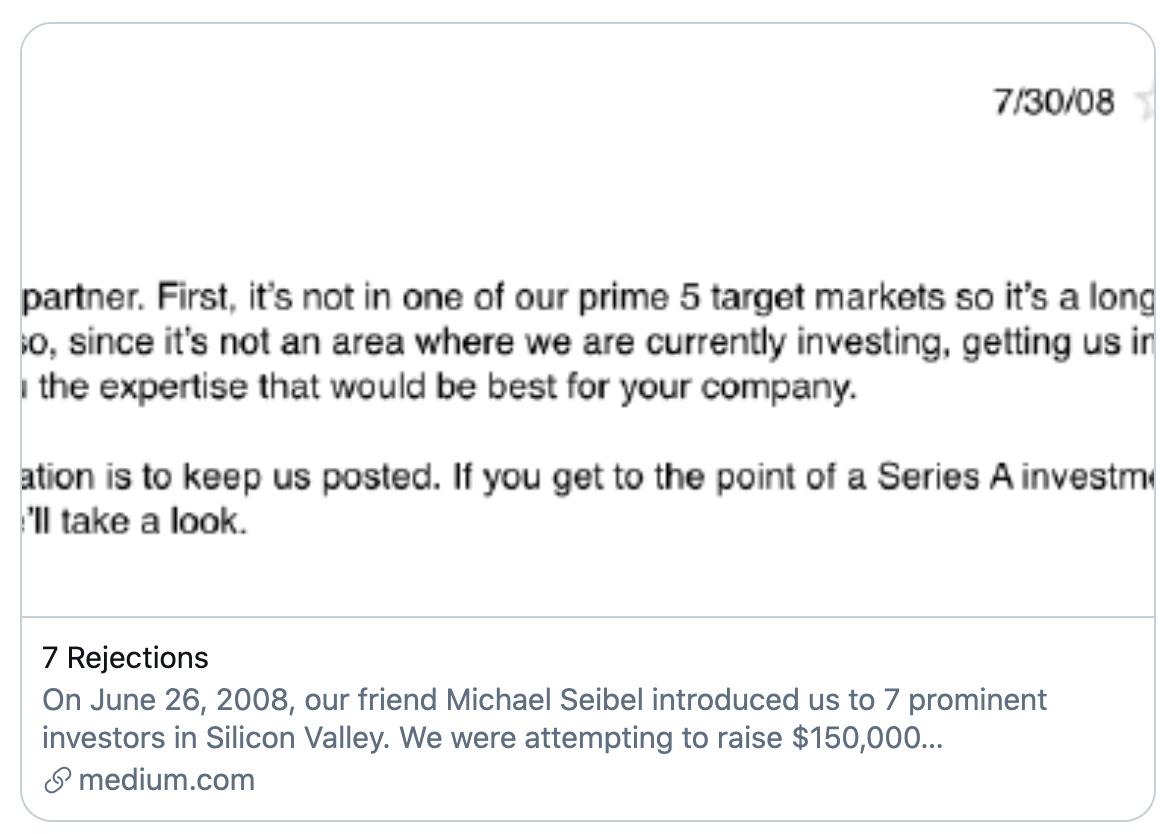 @levie
Aaron Levie is the co-founder and CEO of Box.
—
Have a great weekend. See you next week.
Strategic Elements